Meet "Heidi"
November 1961 - February 1974



Heidi, was our GSD, many years ago. Eric was 18 months old & almost 4 years later Greg was born. Heidi was the best family pet we ever had. Of course, we say that about everyone of our dogs. She gave us protection and unconditional love, and lived to be 13.
I forgot how beautiful she was.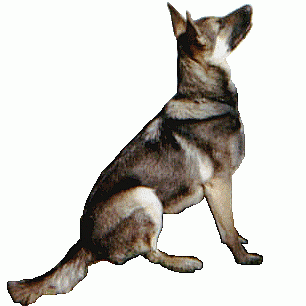 How did I begin to donate working dog cards?


Click here to read my "Passions For K-9s"
SO.........WHO ARE WE ?
AKA; Robert (born and raised in New Jersey)
Louise (born in Michigan & raised in Indiana)
Parents of 2 GSPs, 2 grown sons who married
2 great gals, & gave us 4 really grandchildren.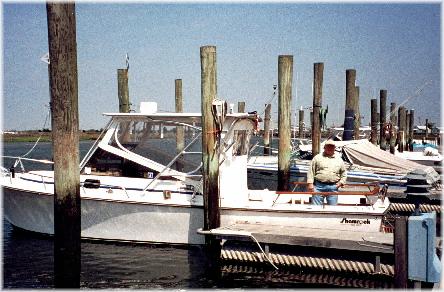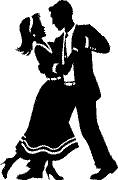 Hobbies:
We love boating, fishing, dancing, grandkids, pets, people
& we are fans of the Philadelphia Eagles.
Individually:
writing books about K9s, bridge, computers,
website & working out -(me, not Bob).
Hunting & gardening & cooking out & working out - (Bob, not me).


Meet Bob & Lulu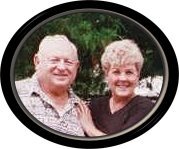 How did I begin to make Pet Memorial Cards? Well, when we lost our "Greta," sometimes known as "Re"Greta (smile) our 3rd GSP, Bob took her for her final visit to our vets. I was devastated. No matter how many times a person goes through this, it is never easy. I make a lot of custom prayer cards with or without photos and laminated obituaries for people who pass, for local funeral directors, since we sold our funeral home in Jan. 1995. You see, I fell in love with a USAF (airman) who became a funeral director, who was going to be a veterinarian..... SO, it was natural for me to go up to my office and make cards for our dear, sweet Greta. It was automatic. I don't know why I did this, I just did. This was how I coped with her loss. Tessa, our 4th GSP, the younger dog, sat on the floor by my side, watching my tears flow down my cheeks. I began to make cards in her honor. Later, I mailed them to family & friends letting them know that we needed their support. Later, I sent them to breeders looking for a puppy especially for Tessa, who was also grieving. One day I received a phone call from a lady in Rhode Island. She saw one of my cards from a friend who attended the same dog show. She was requesting cards for her pet. That was the beginning. We now have Chloe (our 5th GSP) & Tessa (photos below). Tessa is happy to have her in the family, & took over Senior Top Dog position. She loves Chloe and welcomed her instantly, with wagging tail & doggie sniffs. She teaches Chloe everything, good and bad. We are one happy family again.
UPDATE:
We lost our sweet Chloe on Aug. 6, 2008, and 2 years ago
we rescued Bella. So Tessa has Bella and they are best friends.
I know... they think Chloe will be back, I wish it were so.



926 Honeysuckle Lane
Cape May, NJ 08204-4852
609.886.5858 & 609.886.1724
lulu@dandy.net & loulou5858@comcast.net
Robert & Louise Krause