In Loving Memory of
K9 VOODOO
May 15, 2015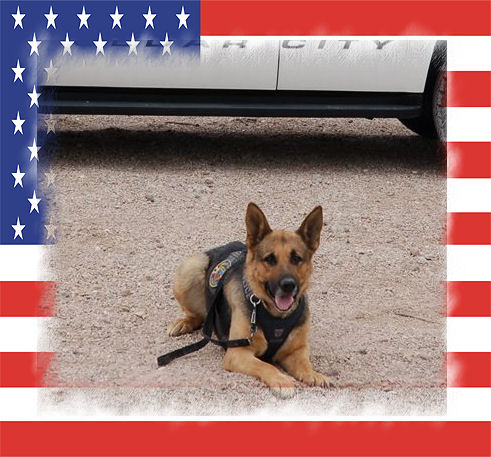 Handler: Officer Clint Pollock
Cedar City Police Department
10 N Main St.
Cedar City, UT
K-9 VooDoo Mourned
VooDoo, an 11-year-old German Shepherd that partnered with Cedar City Police Officer Clint Pollock, died Friday as a result
of age and health issues. "With his age and health problems, we had to make the right choice and let him be in peace rather
than pain," Pollock said. The impact Voodoo brought to the CCPD cannot be put into words, Pollock said. "His value to the
community is immeasurable," he said "He found a lot of bad guys, and large drug loads, but he also reduced a lot of risk to
us just by being there." Pollock and his family were with the dog when it died. At the time of his death, VooDoo was
scheduled to officially retire from police service. In April 2011, the two participated in the Las Vegas K-9 trials that same
year, where VooDoo took second place in handler protection. Many police departments in the country put their dogs down after
their service is over, sometimes with no option of the handler to keep their partner. "In our area, the trainer is allowed
to take the dog home, but they are expected to pay for everything," he said. "Veterinarian bills, medications and food can
be expensive, and to expect a police officer to do it alone is wrong." submitted by Jim Cortina, Dir. CPWDA
---
In Loving Memory of
K9 VADER
May 15,2015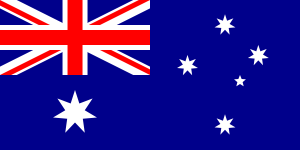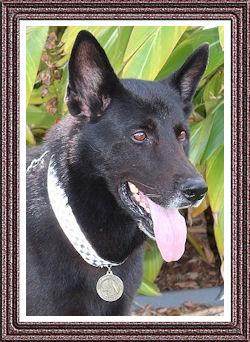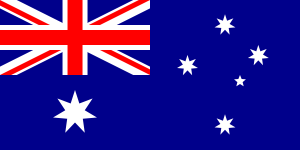 Handler: Sergeant Raymond

Queensland Police

Australia

Cairns cops rocked by untimely death of Police Dog Vader

Police Dog Vader wearing his medal


Navigating through muddy mangroves to chase down a suspect and darting into crocodile territory to track a person in trouble
proved no barrier for one of Queensland's finest whose untimely death has rocked colleagues. Police Dog Vader, 10, died on
Friday from "natural causes". He was preparing for retirement. "One of my favourite memories of Vader was when we ran a
track for over 90 minutes, jumped over 20 fences and ran through multiple creeks," said Far North District Dog Squad
officer-in-charge Sergeant Dave Raymond who was Vader's handler for the past six years.

"Whilst I'm a fit specimen, I was a tad puffed but Vader was determined and still kept going till he got his man. "He is
the best dog I've ever had and I couldn't be more proud or grateful for the work he has done in his career. "He has
been my best mate and has proven time and time again what a dedicated and loyal partner he was. "My family and I will
forever be indebted to Vader for all he's done for the QPS, the community and our family." Sergeant Raymond and his
family shed a "few tears at the passing of his loyal and faithful partner". PD Vader racked up eight years in the
Queensland Police Service.

The PD tracked offenders through muddy mangroves, cane paddocks and bushland, under bridges and over fences, and in
yards and tunnels. He jumped into a moving car to catch a serial car thief who was wanted for 18 months and trying to
make his escape at Innisfail in 2011. This dog has even been abseiling and travelled on water police vessels, in helicopters,
and on the BearCat – the police armoured rescue vehicle. It seemed offenders – armed and unarmed – were no match
for this canine. But Vader also located missing people and members of the community who were in crisis, needing
medical attention.

In 2013, he jumped into the Barron River to retrieve a man who was located unconscious in mangroves about 100 metres
upstream. In recognition of his service, Vader received an Australian Defence Force Trackers and War Dogs Association medal
and features on a plaque at the Queensland Police Academy in Oxley. Vader completed his last official shift on the road
last month but has been working as an Education Training Officer for the past fortnight to help train new recruit, two-year-old
PD Axel. "PD Axel is still rather immature in experience, but with the extra support and training PD Vader has shown him,
he has certainly shown a great deal of promise," he said," I'm sure going to miss Vader, especially when this 50-year-old
body is running around after a two-year-old pup." submitted by Jim Cortina, Dir. CPWDA
---
In Loving Memory of
K9 VIKTOR
April 27, 2015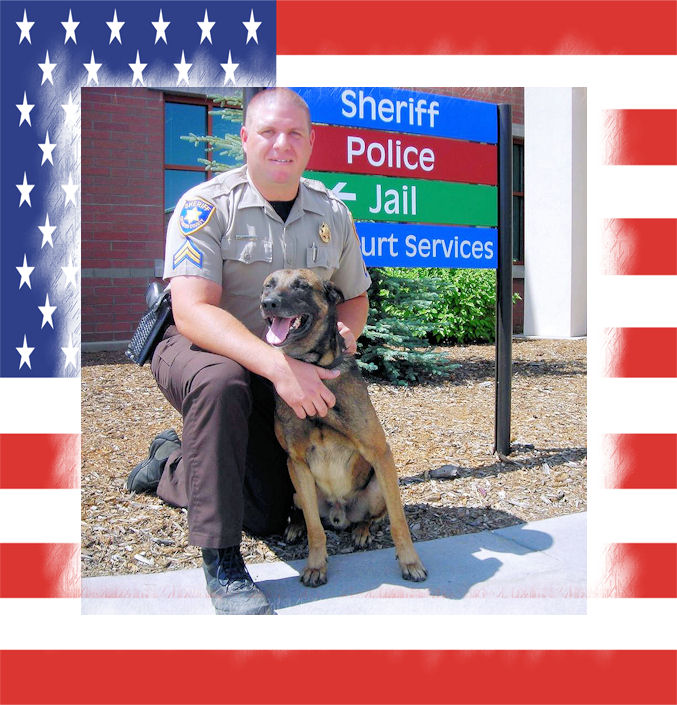 Handler: Sergeant Gerrit Boeck
Coconino County Sheriff's Department
911 E. Sawmill Rd.
Flagstaff, AZ
Coconino County Sheriff's Department Loses A Beloved K9 Dog
The Coconino County Sheriff's Office is saying goodbye to a veteran officer. Retired police dog Viktor passed away yesterday
in the care of Sergeant Gerrit Boeck. The two were partners from 2007 until 2012, but Viktor remained part of Boeck's family.
Viktor was a part of the community as he met many people at public demonstrations and appearances over the years.
The sheriff's office said that K9 Viktor enjoyed retirement by laying in the grass and enjoyed being loved by kids and
Boeck's family. The Sheriff's Office thanks the public for thier support for the canine program.
submitted by Jim Cortina, Dir. CPWDA
---
In Loving Memory of
K9 VOX
April 9, 2015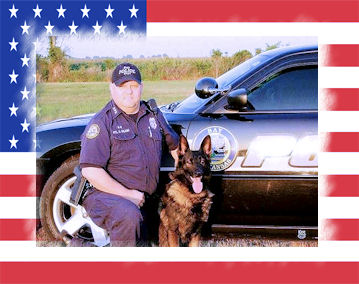 Handler: ?
Bay Police Department
220 Elder St.
Bay, Arkansas
Escaped police dog found dead
Police in northeast Arkansas have taken a man into custody after the department's only K-9 officer was found dead.
Bay Police Chief Paul Keith says the German Shepherd, named Vox, was found Thursday night after an all-day search.
He believes the dog escaped Thursday morning by digging under a fence. Vox helped the department locate and identify drugs
for seven years, He was the community's only K-9 unit. It's unclear how Vox died. Keith says the man was taken into
custody last night but declined to release more details. It's also unclear if the man has been charged. Keith says he plans
to release more information Friday. Bay is about 20 miles southeast of Jonesboro. submitted by Jim Cortina, Dir. CPWDA
MORE:
Neighbor shoots police dog, says it attacked his pet rabbit
4/11/15 Arkansas
Authorities on Friday charged a Craighead County man with discharging a weapon inside the city limits after he shot and killed
a Bay Police Department drug dog. Zach Worley, 26, of Bay told police that he shot Vox, a 10-year-old German shepherd,
on Thursday when he saw the dog attacking a pet rabbit he kept in his backyard at his Lunsford Avenue home, Bay Police Chief
Paul Keith said. Keith said the dog had dug under a fence at the home of his handler, officer Keith Milam, about 7:30 a.m.
Thursday and escaped. Worley said he did not know the animal was a police drug dog until hearing TV reports of a search
for Vox late Thursday evening.
At 10 p.m., Keith said Worley called to report that he had shot the dog with a .22-caliber rifle after seeing it in his backyard
with a pet rabbit in its mouth. "He was very cooperative and forthcoming with information," Keith said of Worley. "He was very
remorseful." When contacted at his workplace in Jonesboro on Friday afternoon, Worley said he didn't want to comment.
"I want all this to die down," he said. "It's a very emotional issue. When things are better, I'll talk about it."Worley wrote
on his Facebook page Thursday at 8:37 a.m. that "sometimes in life you must do things you don't really want to do. As long
as your [sic] protecting you, yours and what you believe is right then I say it's ok."
Craighead County Deputy Prosecuting Attorney Alan Copelin said Worley was charged with violating Bay's city ordinance that
prohibits the firing of a weapon inside the city limits -- a misdemeanor. "I suggested no additional charges be added for
the death of a police dog," Copelin said. Worley could have faced felony charges for killing what the state considers to
be a police officer. Copelin said Worley apparently did not know the dog was a K9 police dog when he shot at it, and the dog
was "not acting on duty" when shot. Vox was a member of the Bay Police Department since 2008 and was trained in
drug detection and other searches, Keith said.
"He could find objects," Keith said. "If someone threw car keys into a field or dropped a gun somewhere during a pursuit,
he could find it. It was amazing to see him work." The death of Vox has saddened his officers, the chief said. "He was like
a member of our family," he said. "We all have worked with him. You get attached to him." Keith said he hopes to get
a new K9 officer, but the $10,000 cost for one is prohibitive. He said his officers may hold events to raise funds
to buy one. The department will also soon hold a memorial service for Vox, Keith said. "This is an unfortunate incident
on both sides," he said. "We hate it for everyone." Submitted by Jim Cortina, Dir. CPWDA
---
In Loving Memory of
K9 VAGANY
February 26, 2015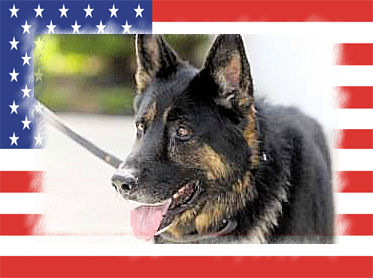 Handler: Officer Steven Dunkerley
East Pennsboro Police Department
98 S Enola Drive
Enola, PA 17025
East Pennsboro Police mourn loss of retired K-9
The police dog retired in 2012 after eight years with the East Pennsboro Township Police Department.
Police in East Pennsboro are mourning the loss of police dog Vagany, who died Thursday. Vagany, born in February 2003, started
working as an East Pennsboro Police K-9 officer in October 2004 and was handled by Officer Steven Dunkerley. He retired on
Dec. 31, 2012, and went to live his retirement years with Dunkerley and his family. During his eight years of service, he
conducted more than 300 patrol functions, which included searching buildings and tracking to find missing children, suspects
and others, such as lost Alzheimer's patients. He conducted 141 narcotic searches that resulted in the seizure of more than
17 pounds of marijuana, 200 doses of ecstasy, 3,685 bags of heroin, 177 grams of powder cocaine, 14 grams of crack cocaine
and more than $24,000 in cash from drug proceeds, police said.
Vagany and his handler were awarded a commendation from an April 2010 incident when they searched a closed Kmart store
after finding an open door at 1:50 AM. As they approached, the burglar inside the store shot and narrowly missed both
Vagany and his handler, police said. Vagany also played an important community service role, conducting many police dog
demonstrations at community events and the schools, and greeted Boy Scout troops that would tour the police station.
After his retirement, he was replaced by K9 Legion, who is serving the community with handler, Officer Keith Morris.
submitted by Jim Cortina, Dir. CPWDA
---
In Loving Memory of
K9 VERO
January 2, 2015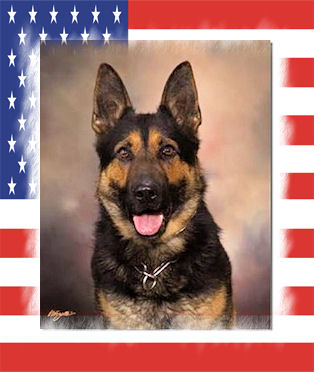 Handler: Officer John Hoell
Mequon Police Department
11300 North Buntrock Avenue
Mequon, WI 53092
Retired Mequon K9 put down for heath reasons
A sad day for the Mequon Police Department. Officers said goodbye to Vero, the force's first ever K9 officer. Vero was put to
sleep due to failing health problems. Vero spent eight years with the department and retired last summer. As a special tribute
and because he was a sworn police officer who served with distinguished honor, local law enforcement joined together for a
procession down Mequon Road to the veterinarian's office. While in the parking lot, officers lined up and give Vero a final hand salute.
submitted by Jim Cortina, Dir. CPWDA
---