In Loving Memory of
K9 IRI
April 18, 2015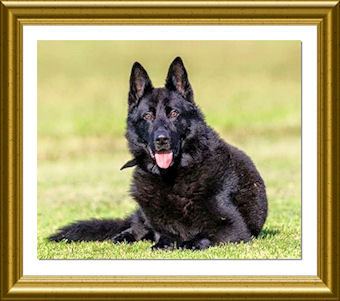 Handler: CPL. J. Booth
Royal Australian Air Force Military Dog
RAAF Base Richmond
NSW, Australia

Royal Australian Air Force Military Working Dog (RAAF) 'IRI' was laid to rest at RAAF Base Richmond,
NSW, Australia on the 18 April 2015. Thank you for your years of service to his country. Our thoughts and
prayers are with his handler, CPL J. Booth, family and friends and the RAAF.
Submitted by Jim Cortina, Dir. CPWDA
---
In Loving Memory of
K9 INDY
February 8, 2015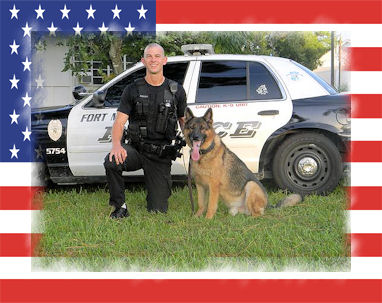 Officer Jeremy Hawkins
Fort Myers Police Department
2210 Widman Way
Fort Myers, FL 33901
K9 Indy, pride of Fort Myers police, dies
Fort Myers Police K9 Indy, a nearly 10-year veteran of the police department, has died. According to the FMPD, Indy began suffering severe gastrointestinal complications two weeks before his death on Sunday. Indy began his service with the police department in March 2005, under the care of his partner, Sergeant Enrico Doro. Due to a change in Doro's assignment, Indy was reassigned to Officer Jeremy Hawkins in December 2008. Hawkins and Indy spent the last six years together. Throughout their career, Hawkins and Indy spent every day together while on and off duty. Hawkins and Indy tracked fleeing felons, searched buildings, found narcotics, and volunteered in hundreds of demonstrations for children and special events. Indy's notable statistics, FMPD said, include:
•1,400 hours of training
•1,550 deployments
•120 building searches
•116 tracks
•1,280 narcotics searches
•27 felons apprehended
"K9 Indy was a beloved member of our law enforcement family. The faithful service and protection he provided will
always be remembered," Chief Douglas Baker said in a statement.
submitted by Jim Cortina, Dir. CPWDA