In Loving Memory of
K9 HONDO
June 14, 2015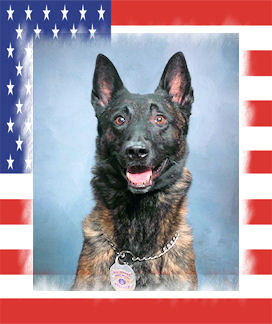 Handler:?
Three Rivers Police Department
333 W Michigan Ave.
Three Rivers, MI 49093
Three Rivers K9, Hondo, passes away
The Three Rivers Police Department announced Wednesday that their K9 passed away. Hondo died Sunday at Michigan State
University after being diagnosed with cancer. Hondo had been part of the department since 2010 after community support and fundraising throughout St. Joseph County. The police department says that Hondo found seven pounds of narcotics at a
residence while on a call on the night of his graduation from basic training school. Recently, Hondo tracked and helped
catch two men who burglarized a local convenience store. Over $1,000 in merchandise was returned in that case.
submitted by Jim Cortina, Dir. CPWDA
---
In Loving Memory of
K9 HONDO
June 11, 2015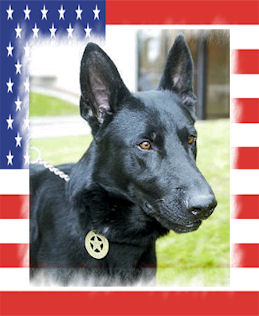 Handler: Sgt. David Stanley
Douglas County Sheriff's Office
K-9 Hondo remembered
Once honored as top dog, Douglas County Sheriff's K-9 Hondo died Thursday on his way to the veterinarian.
Hondo, 9, retired May1, 2014, after nearly eight years with the Douglas County Sheriff's Office. Sgt. David Stanley
received Hondo as a 6-week-old puppy. His sister Bella worked with Joe Dufy. The German shepherd and Stanley
received first place at the U.S. Park Police annual training challenge in 2007 at Alcatraz Island. Douglas County
had the only Nevada team competing. According to the Douglas County Sheriff's Office K9 Unit Facebook page,
Hondo was surrounded by his family when he died, and did not suffer. submitted by Jim Cortina, Dir. CPWDA
---
In Loving Memory of
K9 HASSAN
May 19, 2015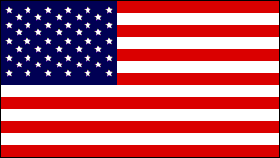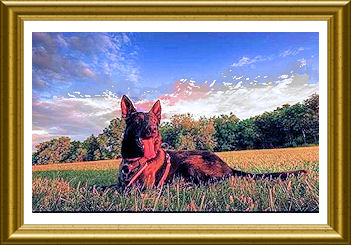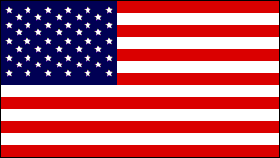 Handler: ?
Upper Macungie Township police
8330 Schantz Rd
Breinigsville, PA 18031
Police force mourns loss of K-9
The Upper Macungie Township police is mourning the loss of one of its K-9 officers. Patrol Service Dog Hassan passed away due to sudden and natural causes. He retired from police service in September of 2014. During his career, Hassan was responsible for the location and surrender of dozens of felony suspects including three felony apprehensions. He was also instrumental in the location
of numerous missing and lost persons. He trained as an explosives detection canine. Hassan was responsible for clearing numerous buildings, vehicles, parcels and open areas for explosive material and or weapons. In addition to his work on active patrol,
Hassan was a staple within the local schools and was a favorite among D.A.R.E classes. He was also a favored attraction
at community oriented events and K-9 specific demonstrations. Hassan will be greatly missed but never forgotten.
submitted by Jim Cortina, Dir. CPWDA
---
In Loving Memory of
K9 HOGAN
May 30, 2015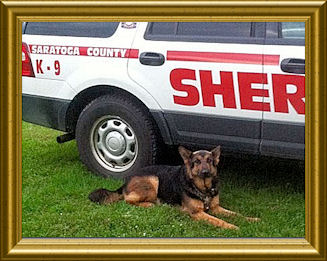 Handler: Deputy Jeffrey O'Connor
Saratoga County Sheriff Department
6010 County Farm Rd.
Ballston Spa, NY 12020
K9 partner Hogan mourned by Saratoga Sheriff's Department
The Saratoga County Sheriff's Department announced the passing of K9 partner Hogan on Saturday. From Sheriff Michael H. Zurlo:
It is with deepest regret that I must announce the unexpected passing this date of Deputy Jeffrey O'Connor's K9 partner Hogan.
Hogan was a 7-year-old German Shepherd and one of 10 K9s currently in active duty with the Sheriff's Office. Hogan
was stricken with canine bloat this morning and rushed to a veterinary clinic in Glens Falls, where he underwent emergency
surgery to attempt a repair. Ultimately it was determined that his prognosis for recovery was poor and Deputy O'Connor
made the extremely difficult decision to say goodbye to his partner and allow him to be euthanized.
Members of the agency were present at the veterinary hospital and provided a police escort of K9 Hogan's remains from
Glens Falls to the County Animal Shelter where he will be cremated. The escort was met at the Animal Shelter by
additional members of the agency who provided an honor guard while K9 Hogan's remains were transferred into the
facility. K-9 Hogan was a valued member of our agency as well as a special part of Deputy O'Connor's family.
On behalf of the entire agency I extend our condolences to Deputy O'Connor and his family and ask you to
keep them in your thoughts and prayers in the coming days. submitted by Jim Cortina, Dir. CPWDA
---
In Loving Memory of
K9 HECTOR
May 27, 2015

Handler: Officer Nelson Enriquez
Hialeah Police Department

501 Palm Avenue

Hialeah, Florida 33010

Two police K-9s found dead in Florida officer's car on his driveway


HEAT EXHAUSTION

Nelson Enriquez's police car was towed after two of his K9s were found dead inside Wednesday night.

Seven year old K9 Jimmy with officer Nelson Enriquez. Both K9 Jimmy and K9 Hector, age 4, died while being left in vehicle.

Two police K-9s were found dead in the car of an officer with the Hialeah Police Department in Florida Wednesday,
after he got home from a shift and left them in the vehicle.

"The Hialeah Police Department is extremely saddened by this unfortunate occurrence and every effort will be
made to determine the cause of this terrible tragedy, which claimed the lives of two very beloved members of our
Hialeah police family," Hialeah Police spokesman Carl Zogby said. The officer, Nelson Enriquez, apparently left the
dogs locked in his marked car on his driveway after returning to his Davie house early Wednesday, police said.
At night, he found both dogs — Jimmy, a 7-year-old bloodhound, and Hector, a 4-year-old Belgium Malinois —
dead in the car. Enriquez, a 13-year veteran of the force, had his SUV towed and is relieved of duty as
the department investigates the dual dog deaths. His department launched an internal inquiry, while the
Davie Police Department is leading the investigation, since the Enriquez lives there. The officer called police
about the dogs' deaths shortly before 7 p.m., but it's unclear how long they had been left in his car,
Davie Police Sgt. Pablo Castaneda said. Enriquez has not been charged. submitted by Jim Cortina, Dir. CPWDA
---
In Loving Memory of
K9 HARRY
March 27, 2015


Handler: Deputy Shawn Young
381 Leroy St.
Audubon, IA
Service today police dog killed in crash while on duty
Audubon County Sheriff Todd Johnson described Harry as "very intelligent" and "driven," a dog that would get upset
if not brought out during a traffic stop.
Harry was known as an eager, hardworking police dog. When his handler in the Audubon County Sheriff's Office called
in a traffic stop over the radio, dispatchers could hear Harry bark with excitement.
Harry's nose once led deputies
to a half-pound stash of crystal methamphetamine and a cache of $260,000 in suspected drug money.
On the night of March 27, Harry's handler, Deputy Shawn Young, crashed his patrol vehicle on a rural road south of
Exira, Iowa, while responding to a call. Young was treated for minor injuries. K9 Harry, a 6-year-old Belgian Tervuren, died.
The Sheriff's Office will hold a public memorial service for Harry at 5 p.m. today at the City Park band shelter stage
in downtown Audubon, Iowa. "Harry had pretty much lived with all our officers at one point in time,"
said Sheriff Todd Johnson. "He was not a pet. He was a work dog, and he did his job very well." Harry was the
third police dog the office used. The program was started in 1993 with donations. Young, who has since returned
to duty, was Harry's third handler. The sheriff described Harry as "very intelligent" and "driven," a dog that would
get upset if not brought out during a traffic stop.
"All the time he was wanting to go to work," Johnson said. The night of March 27, Young and Harry were on patrol
in a 2012 Chevrolet Tahoe on a gravel road when a call from nearby Cass County came over the radio: a fight reported
on Interstate 80 about five miles away. Young headed that direction, in case Cass County deputies needed help. He was
trying to hang up his radio microphone when he went off a curve, striking an embankment. At the Audubon-Manning
Veterinary Clinic where Harry's injuries were found to be too extensive. The dog was euthanized. The memorial service
will be short, Johnson said.
"It will help for closure for the officers and the public, being in a small community," he said. "He's done several different demonstrations for different organizations and groups." The crash remains under investigation by the Iowa State Patrol
and will be reviewed by the Audubon County Safety Committee. At some point, Johnson said, the Sheriff's Office will
acquire another dog. submitted by Jim Cortina, Dir. CPWDA
---
In Loving Memory of
K9 HERTA
March 24, 2015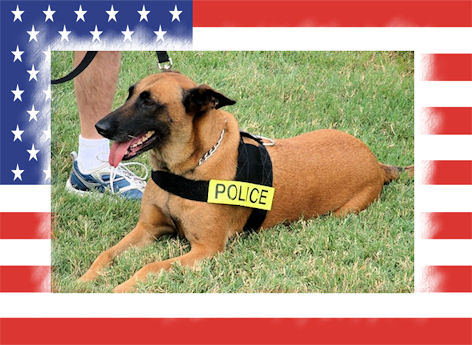 Handler: ?
Byron Police Department
401 Main St.
Byron, GA 31008
Byron police K9 dies from unexpected illness
The Byron Police Department is mourning the loss of one of its own. According to Chief Wesley Cannon,
K9 Herta died on Tuesday from a sudden and unexpected illness. The K9 served with the department since 2010.
The Byron PD will hold a memorial service for Herta on Tuesday, March 31 at 4 p.m. in the
Byron Municipal Complex conference room. submitted by Jim Cortina, Dir. CPWDA
---
In Loving Memory of
MWD K9 HASO
January 9, 2015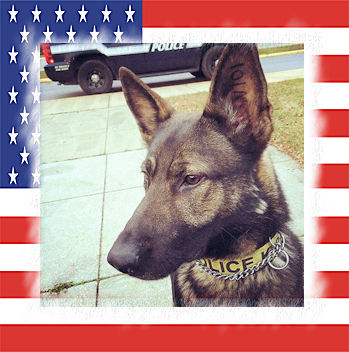 Handler:

submitted by Jim Cortina, waiting for more info.