In Loving Memory of
K9 BUTCH
2015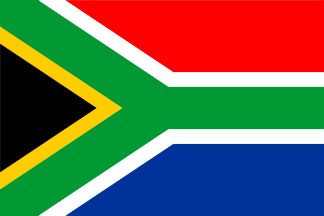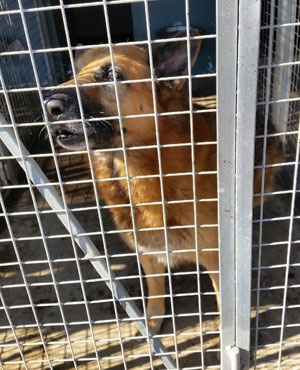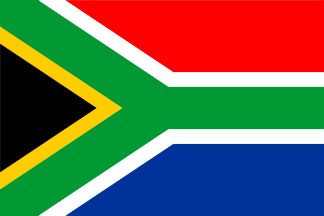 Handler:
Metro Police Department
South Africa
Butch the retired metro police dog put down
Butch, the retired police dog at the center of a row over whether he could spend his twilight years with his handler, has been
put down. "He was taken by the SPCA and euthanized," said DA MP Dianne Kohler-Barnard who was lobbying for him to be
allowed to be homed with his handler. "They said he was vicious," said Kohler Barnard, adding that his heart-broken handler
at the Isipingo Metro unit did not think this of his trusty hound. Butch's plight came to light when Barnard, two SPCA
inspectors and an SPCA-linked veterinarian, visited two Metro Police kennels after reports by News24 that the Dog Unit
was short of puppy food and shampoo, and veterinary bills were piling up.
A donation to the City's Dog Unit last week of food, medical supplies and toys for the dogs was apparently turned away,
causing outrage. A spokesperson for Ethekwini Metro Police was not available to comment, but concern was raised over this,
and the fate of the older police dogs who had spent their lives in service. Kohler Barnard said at the time that Butch's
handler had been refused permission to take him home. "I found myself wondering if ratepayers who pay for the existence
of this unit, know of this directive. That unlike the SAPS units... the Metro units refuse to allow handlers to take the
dog home to live out its retirement after it has fought crime day and night for a decade."
submitted by Jim Cortina, Dir. CPWDA
---
In Loving Memory of
K9 BARNABY
May 27, 2015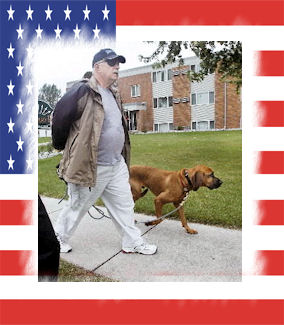 Handler:

Earle "Bud" Myers
West Fargo Police Department
800 4th Ave. E #2
West Fargo, ND
West Fargo search dog dies after years of service
Search and rescue bloodhound Barnaby shown with his handler, Earle "Bud" Myers. The 11-year-old bloodhound,
who worked for the West Fargo Police Department, died Wednesday.
Earle "Bud" Myers remembers the first time he met Barnaby, a tiny puppy huddled in the back of a crate fresh off the
airplane, scared to death. "He didn't want any part of anybody," said Myers, who at the time was a prosecutor in
the Cass County State's Attorney's office. He started taking Barnaby to work with him to socialize the bloodhound,
who was to become a search and rescue dog for the West Fargo Police Department. It didn't always go as planned.
On their first formal training trip to Illinois, Barnaby spent the first day hiding under Myers' car. "That was a
long week," he said, chuckling.
Myers had been training 8-month-old Barnaby in the basics of search and rescue when Valley Water Rescue volunteers invited him to help look for a missing person in the Red River. "At that point, Barn's never been in a boat," said Myers of the still-timid dog. But all of a sudden, Myers recalled, Barnaby went to one end of the craft, stuck his nose over the side and started to sniff. "And I went, 'There's your body,'" he said Friday. It was Barnaby's first successful find, a sign of things to come. On Wednesday, the trail came to an end for the 11-year-old dog, who began experiencing breathing problems and died shortly after watching Myers work his other bloodhound at Lindenwood Park in Fargo.
The news saddened many law enforcement officials and family members of formerly missing people throughout the region. In his decade-long career, Barnaby found many people dead and alive, including wanderers such as confused elderly and children who suffered from Down syndrome or autism. "I don't know that people understand the capabilities" of bloodhounds, compared to other types of police K-9s, said West Fargo Police Chief Mike Reitan. Bloodhounds search differently than other breeds. They pick up skin cells shed by their subjects along the way, gathered by their long, pendulous ears, magnificent noses and drooping lower eyelids.
Barnaby was often called in to find criminals on the lam, picking up trails that were sometimes hours, if not days, old. "It certainly shortened the time we had to spend on those cases," Reitan said. The chief's son, Nathan, occasionally ran test trails for Barnaby. "He would run and double back his trail; he's gone through water, up a tree. Nathan was amazed that Barnaby could always find him," Reitan said. Barnaby never lost his innate shyness, but when a search was afoot, "Boo," as Myers called him, was all business. He would howl when he saw law enforcement vehicles, thinking it was time to go to work, Myers said, and once chased a police car with sirens blazing, thinking he was missing out on the action.
That doggedness was highlighted in 2009 when Barnaby picked up the trail of Laura Williams-Jaffe, sister of Fargo city commissioner Mike Williams, during one of the snowiest Februarys that Fargo had seen in a decade. Barnaby caught her scent after Williams-Jaffe was missing for six days, trailing her route to the frozen Red River. "It's just not heard of, days afterward, in the cold and snow," Williams said. He said with the record amount of snow and the volume of water during the record-setting spring 2009 flood, "there was no way we would have found her" without Barnaby's help.
Myers now has another search bloodhound named Laura, after Williams-Jaffe, who also works for West Fargo police. He said it was clear Barnaby wanted to go on the training run he took Laura on Wednesday. But given his age and faltering health, Myers told Barnaby he had to wait nearby. "I regret the fact that I didn't run him Wednesday night," said Myers, his voice thick with tears. "I think he would have liked to die on the trail." Submitted by Jim Cortina, Dir. CPWDA
---
In Loving Memory of
K9 BARRETT
May 2015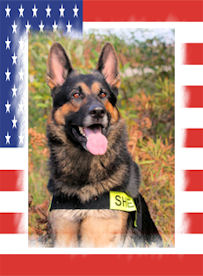 Handler: Sgt. Eric Ridout
Muskegon County Sheriff's Office
25 W. Walton Ave.
Muskegon, MI
49440
WEBSITE - http://www.muskegonsheriff.com/
Retired Muskegon County K-9 deputy dies
Retired K-9 dog, Barrett, who worked with the Muskegon County Sheriff's Office for years, has died. Barrett started at
the sheriff's office in 2005 and worked with Muskegon County Sheriff's Sgt. Eric Ridout, his handler, until Barrett
retired in 2012. "He led a good life. He was a great dog," Ridout said. Barrett was diagnosed with bone cancer in
December 2014, which affected his mouth, Ridout said. The canine died on Monday, May 4, Ridout said. Barrett will
be cremated at Noah Pet Cemetery in Grand Rapids, and a stone will be placed in his honor at the 'Valley of Heroes,'
a section of the cemetery where other police canines are laid to rest, according to Ridout. Ridout said he has lots of
great memories of Barrett to hang on to, specifically his way with children.

During his years of service, Barrett would pose next to a flag with children for an annual Muskegon County Prosecutor's
Office children event in circuit court. It meant a lot to the children who participated, Ridout said. "That particular
dog has touched more lives of kids in the community than any other dog. He was really visible in all the schools in Muskegon
County," he said. "He was just a gentle giant." Barrett was a dual-purpose narcotics dog and did building searches and
tracked suspects during his career. He assisted in countless arrests, Ridout said. When he retired, he went to live with
Ridout and his family where he remained until his death. Barrett assisted every department in Muskegon County at some
time during his career, Ridout said. Following Barrett's retirement, he was replaced with the county's current K-9 dog, Rex.
submitted by Jim Cortina, Dir. CPWDA
---
In Loving Memory of
K9 BLITZ
May 17, 2015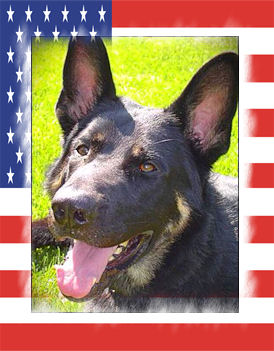 Handler: Officer Azevedo
Sacramento Police Department
3550 Marysville Blvd
Sacramento, CA
Retired Sacramento Police K9 Blitz Passes Awayz
The Sacramento Police Department shared the news Sunday that retired K9 Blitz had died. Blitz was peacefully put to rest at
the VCA Vet Referral Center following a ride through the streets of Sacramento where he visited several of his old
stomping grounds one last time. K9 Blitz's hearing, eyesight and overall health were deteriorating to the point where it
was not fair to allow him to live in pain, police said. A five-year veteran of the Sacramento Police Department, K9 Blitz
worked a quality career apprehending many of Sacramento's most dangerous criminals. He was a trusty SWAT K9 and an
excellent trials competitor. Over the years, Blitz won countless awards, including a total of six overall Western States
Police K9 titles. Most importantly, he won the love and respect of the officers and citizens he protected on the streets
of Sacramento. Blitz was a gentle and loving family dog but a fierce protector when required. The Sacramento Police
Department asks that you keep Officer Azevedo and his family in your thoughts and prayers.
submitted by Jim Cortina, Dir. CPWDA
---
In Loving Memory of
MWD BADDY 1473
USMC Veteran - HMX-1
1 June 2004 - 25 February 2015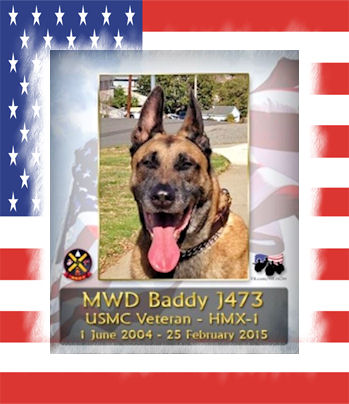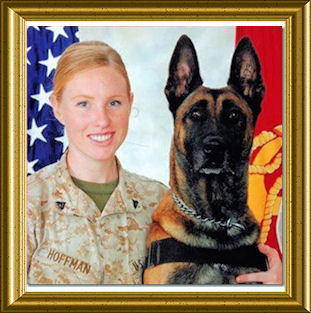 Handler: Charlsie Hoffman

Presidential Helicopter Squadron
President Bush & President Obama
MWD "Baddy" J473 June 1, 2004 – February 25, 2015. This 4 legged Brave and Devoted Marine served as a PEDD his entire
career with the HMX-1 Presidential Helicopter Squadron. Baddy's ability to detect 9 different explosive odors along with
being one of the best attack dogs that the military had to offer. Thus made him one of the best suited to protect both
President Bush and President Obama on over 100 Presidential Missions in over 30 states and 8 different countries.
Thank you for your service to our country and our Presidents.
submitted by Jim Cortina, Dir. CPWDA
---
In Loving Memory of
K9 BO
April 6, 2015
Handler: ?
Woodway Public Safety Department
920 Estates Dr
Woodway, TX 76712

Woodway Police K9 Dog Passes Away
The Woodway Public Safety Department has announced their K9 dog, Bo, passed away Monday. Details of his death were
not released, but K9 Bo was 11-year-old and had been with the department since November 2006. He made many
public appearances during his time with Woodway PSD. According to the department, he helped with 1015 searches
and recovered over 2,586 pounds of marijuana, almost $250,000 in cash, and numerous other drugs and drug
paraphernalia items. submitted by Jim Cortina, Dir. CPWDA
---
In Loving Memory of
K9 BARNEY
March 25, 2015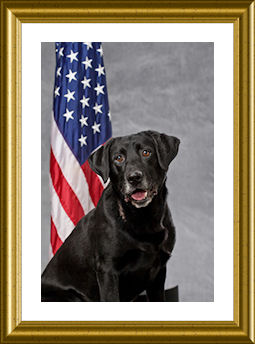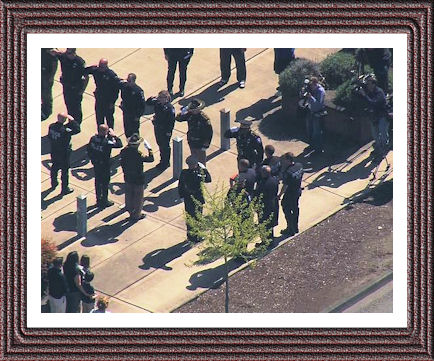 Handler: ---
Tacoma Police Department
400 East 56th St.
Tacoma, WA 98404

(service for K9 Barney)
Drug Dog Pegged As Recovering Ends Up Dying After Accidentally Inhaling Meth
K9 officer in Tacoma, Washington, has lost the fight for his life after accidentally inhaling methamphetamine in a bust that
resulted in three arrests and produced 44 pounds of the narcotic. Barney was a black Labrador mix who served the Tacoma
Police Department prior to his death. A report as early as 18 hours ago pegged the animal as "recovering," but sources close
to the situation have just revealed that the K9 officer took a turn for the worst. The dog "suffered seizures and his
body temperature shot up to 109 degrees" after accidentally inhaling meth at a storage facility.
Police arrested three men: Samuel Tafolla Hernandez, 39, and Thomas Servantes Diaz (pictured above), 34, who are being
charged with drug possession with intent to deliver. (Diaz will also be facing a charge of unlawful gun possession.) The
third man, Jose Mauricio Loranzo-Miranda, is being charged with unlawful drug possession. Barney's handler, Henry Betts,
was the one who noticed drug residue on the dog's nose. In comments prior to Thursday's announcement that Barney
had died, Betts said he was "a phenomenal dog… Really just incredible." Barney, a K9 officer for the department since
2010, was 11-years-old. He is survived by partners Sam and Oscar.
"Barney will be remembered as a dedicated member of our department, who without a doubt, made Tacoma safer by
virtue of his work and his service. Barney died in the line of duty and will be honored as such," said
Chief Donald Ramsdell. Tacoma police thanked BluePearl doctors and staff for the care they gave Barney.
"After working with the Tacoma Police Department over the past few days, it was clear how much the Officers
loved and respected Barney," said Dr. Kobi Johnson, a senior clinician with BluePearl.
"We join them in mourning the loss of their comrade and offer condolences."


Tacoma K9 Officer Barnie is honored for his service after he died from ingesting methamphetamine.
Tacoma police honored K9 officer Barnie on Thursday, who died on March 26 after ingesting meth while on the job.
At 1 p.m., Barnie's ashes arrived at police headquarters as part of a processional and were escorted through a human
reception line inside. K9 officers are treated with the same respect as a human officer, according to department
spokesperson Loretta Cool. The processional was followed by a ceremony, during which Barnie's handler,
Officer Henry Betts spoke. The pair has worked together since 2010. Barnie, 11 years
old at the time of his death, was honored for his service with three posthumous awards.
submitted by Jim Cortina, Dir. CPWDA

---
In Loving Memory of
K9 BISHOP
February 8, 2015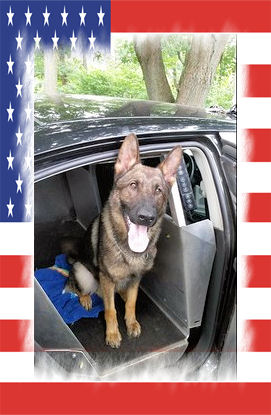 Flatwoods Police Department say goodbye to police dog
Although the city's first police dog did not perform his duties for long, Mayor Ron Fields said "he taught us more than we
taught him." Bishop was a 3-year-old Belgian Malinois, the first and only police dog in Flatwoods' fairly new K-9 unit.
He died Feb. 8, and his cremated remains are in the city's possession. Fields said the autopsy report revealed the dog
died from chronic bacterial fungus, and he died while being treated at Colonial Animal Clinic on Argillite Road.
Fields said dogs could sometimes be infected with the disease anywhere from 30 days to two years without symptoms.
He did not know how long Bishop had been sick, but said the police department took good care of the dog.
One of Bishop's primary duties was to help the police department detect drugs during searches. Fields said Bishop was
usually spot-on during investigations. "He was very intelligent. If he, (Bishop) got a hit, he found the drugs. He was
100 percent accurate," Fields said. "We didn't have him very long, but he taught us more than we taught him. He
was a good dog." When the program began, Fields said only two of the 10 in the police department had experience
with K-9 units. "It was a learning experience for all of us, "he said, adding the process of establishing a unit was
also difficult. We wanted to do things right and I think we did."
Fields said the city plans to get another police dog as soon as possible, but also plans to memorialize Bishop with a display
in the front room of the city building. He said Bishop's remains, his dog print, certification and a few pictures will be on
display. There will be a basket at the site for those wishing to donate to the city's dog fund. Fields said the
canine unit handler resigned since the time Bishop died and three expressed interest in the job. The city chose Justin Stevens
to take on the new role. Before Stevens can begin his duties, the city has to find a new dog. Fields said officials
hope to have another dog by the middle of March. "The next dog we get will be different, but it will not replace
Bishop, because Bishop is Bishop. But the dog we get will step right in and do its duty," Fields said.
submitted by Jim Cortina, Dir. CPWDA
---
In Loving Memory of
K9 BOSS
January 23, 2015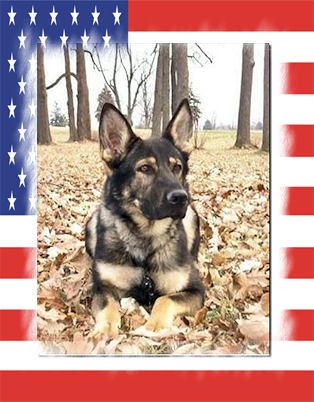 Handler: ?
Indiana State Police
Indiana

Indiana State Police K9 Boss has lost his battle with cancer in retirement. Boss left active duty in May 2014 to live with
his handler's family. He was involved in 128 arrests, numerous drug seizures, and 502 searches in his 7-year career.
A German Shepherd Dog from Holland, he graduated in 2007 after undergoing 17 weeks of intense training.
Boss was certified in obedience, evidence search, area and building searches, tracking, aggression control and drug detection.
Over his career, Boss worked with the
FBI, DEA, ATF, U.S. Marshal, Gang Response Investigation Team
and on numerous details.
"Boss has proven to be a tremendous service to our citizens and law enforcement," said ISP First Sgt. Terrance Weems.
"We are very thankful for his contribution and assistance. He will be missed."
Indiana State Police retired K9 Boss
(submitted by Jim Cortina, Dir. CPWDA)
---
In Loving Memory of
K9 BLUE
January 12, 2015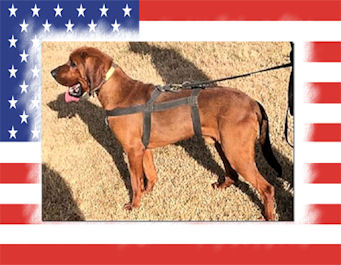 Handler:
Georgetown County Sheriff's Office
430 North Fraser Street
Georgetown, SC 29440
K-9 officer dies after kennel fire
Blue was put to sleep on Monday after the Saturday fire.
A Georgetown County Sheriff's tracking bloodhound has died after a weekend fire at the kennel in which the dog --
and other K-9 officers -- were housed caught on fire Saturday afternoon. On Saturday at approximately 1:15 pm, the fire
department responded to the Georgetown County Sheriff's Office, located at 430 North Fraser St. in response to a fire.
"Upon arrival fire was observed in the kennels use to house the bloodhound tracking canines. Fire personnel immediately
removed the canines to safety and extinguished the fire," said Carrie Cuthbertson, Public Information Officer for
the Georgetown County Sheriff.

During the event, one canine, "Blue," suffered extensive burns and was immediately transported to an emergency veterinary
hospital in Mount Pleasant for his injuries. "Blue" was a 1-year-old Bluetick mixed tracking bloodhound who had been in
training for 7 months at the Sheriff's office. "It is with heavy heart and great sorrow that the Georgetown County
Sheriff's Office announces the passing of our dedicated canine 'Blue'," Cuthbertson said. On Monday, after extensive medical treatment, it was apparent "Blue" would not recover from injuries sustained in the fire and his condition continued to decline.

"After consultation with the medical staff, the tough decision was made to euthanize "Blue" to alleviate any prolonged
pain and suffering," Cuthbertson said. Recent renovations have been conducted on the kennels, the cause of the fire
appears to have been accidental and electrical in nature as it appears one of the canines chewed and exposed some wiring,
thus causing the blaze. The Georgetown County Sheriff's Office obtained "Blue" from the S.C. Law Enforcement Division.
submitted by Jim Cortina, Dir. CPWDA
---
In Loving Memory of
K9 BRUNO
January 20, 2015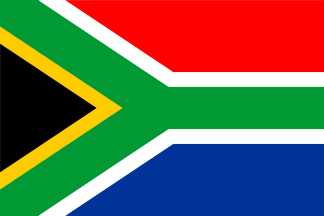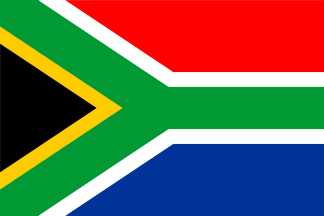 Handler: Officer Bianca Cantello
Pietermaritzburg, South Africa
Police dog stabbed to death by robber
"Bruno would not let go, not even once, he risked his life for me and died a hero." These were the words of distraught police dog handler Bianca Cantello, who is grieving the loss of her K9 partner who was killed while apprehending a suspect in the early hours of Saturday morning. Bruno, an award-winning 7-year-old German Shepherd, was stabbed to death by a knife-wielding suspect when he and Cantello rushed to help other policemen who had stopped a suspect vehicle with stolen household goods in Ashburton. Three men had already been arrested and two had fled into the bushes.
Tears welled in Cantello's eyes as she recounted Bruno's last moments. "The K9 Unit received a call from members of the Alexandra police station informing us that they had stopped a white Toyota Hilux with stolen goods." Cantello and her team immediately went to Ashburton. "We went into the bush and Bruno was on a leash. We got to a hill and the suspect came out of the bush and started running. "I released Bruno with a command to attack and apprehend the suspect. He caught the man on the leg and he went down. The suspect took out a knife and started stabbing Bruno," said Cantello. The devastated policewoman watched as her partner was stabbed continuously.
"He wouldn't let go of the suspect, not even once. The suspect got up and tried to attack me with the knife and then I shot him." "He carried on running after I had shot him and I ran after him shouting at him to stop. "A few moments later Bruno collapsed and the suspect collapsed next to him," she said. Cantello said she will always remember Bruno as a loving, friendly dog. "We have been working together for three years and although he was very friendly, he was a hard-working dog."He even won a trophy for the best dog in the Pietermaritzburg K9 Unit. He saved my life and died a hero, I am very sad," said an emotional Cantello.
On Saturday Bruno's remains were taken to a Durban veterinarian where he was cremated. Acting Pietermaritzburg cluster commander Brigadier Francis Bantham was appalled by the incident. "This is the third dog down but if it wasn't for him, the policewoman would have died. "The provincial commissioner is saddened by this incident," she said.
submitted by Jim Cortina, Dir. CPWDA
---
In Loving Memory of
K9 BAUER
January 7, 2015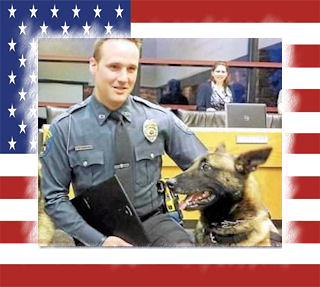 Handler: Officer Brian Schreiber
Montgomery Twp. Police
1001 Stump Rd. P.O.Box 68
Montgomeryville, PA 18936

Montgomery Township police dog dies


By all accounts, Bauer was much more than man's best friend. He was a darn good cop.

Montgomery Township
police announced "with sadness" that Bauer, a K-9 police service dog, suddenly died Wednesday.

"K-9 Bauer was a very loyal partner, friend and family member to K-9 Police Officer Brian Schreiber and his family. K-9 Bauer's service to the residents of Montgomery Township as well as the surrounding communities cannot be overstated," said Lt. Gerald Dougherty in a statement issued Thursday.Bauer joined the force in 2011 through donations made by the Day family along with Montgomery County District Attorney Risa Vetri Ferman and the DA's office.

He was certified in patrol operations and narcotics detection and credited with numerous arrests and drug seizures throughout his three-plus-year career. "In 2013, K-9 Bauer assisted during the serving of a fugitive warrant," Dougherty said. "This case resulted in the arrest of a suspect wanted in connection with the attempted murder of police officers as well as the seizure of approximately $2 million in heroin." Bauer and Schreiber participated in several K-9 demonstrations throughout the area including the Pennsylvania State Police's Camp Cadet, Montgomery Township Community Day and Police Week events.

submitted by Jim Cortina, Dir. CPWDA