In Loving Memory of
K9 AMIGO
June 4, 2015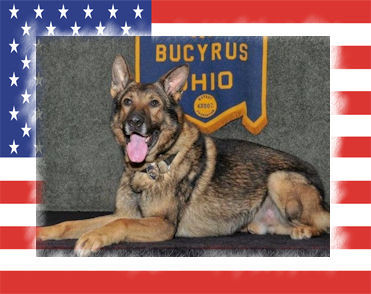 Handler: Captain Neil Assenheimer
Bucyrus Police Department
500 So. Sandusky Ave.
Bucyrus, OH 44820
First Bucyrus K9 officer dies
Amigo, the Bucyrus Police Department's first K9 officer, has died at the age of 10.
A retired member of the Bucyrus Police Department, the first member of the department's K9 officer corps, has died. Amigo,
10, a German shepherd who worked for the department from 2008 through 2013, passed away on Thursday, Bucyrus Police
Chief David Koepke said Tuesday, with his human family by his side. Amigo was handled by Captain Neil Assenheimer
during his time with the department. The police chief said Amigo made a major impact on local crime as a drug detector
and patrol K9 unit. "Amigo's nose led to numerous drug arrests, seizures of money and vehicles, and the peaceful
surrender of numerous felony suspects," Koepke said.
"Amigo also worked well in the public relations department." Koepke said Amigo made regular appearances at the local
Kiwanis and Rotary clubs, as well as at fund-raising events for the Crawford County Humane Society's annual Paws
Walk, the Girl Scouts, Cub Scouts and Crocus Club. Amigo was born on Dec. 16, 2004, at the Muramenti kennel in
Letenye, Hungary, and as a puppy trained in Austria in Schutzhund (German for "protection dog"), a dog sport designed
specifically for German shepherds to determine their ability for police work. Amigo earned an IPO 1 title in the sport,
which began in 1901.
Amigo joined the Bucyrus Police Department when he was three and a half years old, becoming certified as the city's
first K9 on April 26, 2008. He retired in December 2013. Koepke said the purchase of Amigo was made possible from
a grant from the Community Foundation for Crawford County and a donation from the Crawford County Kennel Club. "Amigo
was a special member of the Bucyrus Police Department and we miss him, but his service will not be forgotten," Koepke said.
submitted by Jim Cortina, Dir. CPWDA
---
In Loving Memory of
K9 ALIK
USAF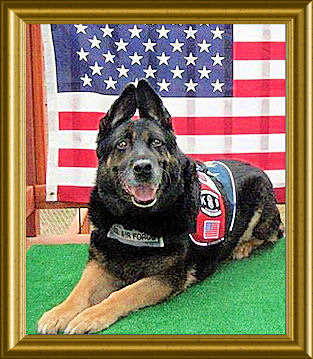 Memorial Day Weekend 2015
Handler: Officer Wade Ridpath
US Air Force
Need info
---
In Loving Memory of
K9 ARON
The week of April 10th, 2015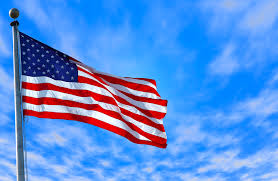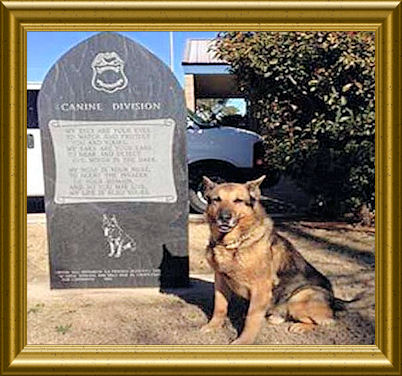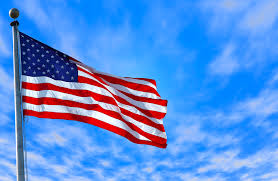 Handler: Sgt. Coy Gilbert
Oklahoma City, OK
OKC Retired K-9 Passes Away
A retired canine with the Oklahoma City Police Department passed away this week.
Aron joined the Oklahoma City Police Department in the fall of 2003. He was assigned to his partner, Sergeant Coy Gilbert.
Over a span of almost nine years, Aron had 119 apprehensions. That includes an assault with a deadly weapon in which
he was shot and wounded. Aron worked hard until his retirement in April 2012. submitted by Jim Cortina, Dir. CPWDA
---
In Loving Memory of
K9 AKEEL
March 19, 2015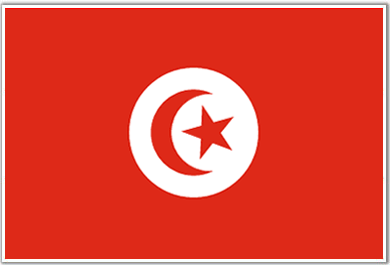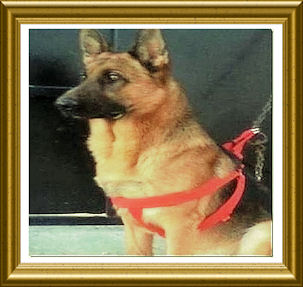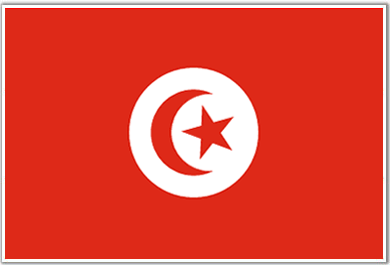 Ship's Owner, Costa Crociere
Special Forces Service K9
AFRICA

Akeel, the brave Tunisian special forces dog killed in gun siege
The body of a police dog killed at the Tunisian museum attack on Wednesday was given a standing ovation as its body was carried from the scene. Akeel, a special forces service dog, was killed during the cross fire between the security forces and the militant gunmen during the hostage siege. Footage released online showed a crowd of onlookers clapping special forces as they left the National Bardo Museum having brought the attack to an end. People can then be heard clapping and shouting "Bravo" for K9 Akeel as his bloodied body was removed on a stretcher. The terrorist attack on the museum left 17 tourists, a museum security officer, a cleaner, and a police officer dead, as well as the two gunmen.
The killed tourists were from South Africa, France, Poland and Italy. Several other people were reported wounded in the attack, including three Poles and at least two Italians. The Italian Foreign Ministry said 100 other Italians had been taken to a secure location, the Associated Press reported. Some of the Italians at the museum were believed to have been passengers aboard the Costa Fascinosa, a cruise liner making a seven-day trip of the western Mediterranean that had docked in Tunis. Ship owner, Costa Crociere confirmed that some of its 3,161 passengers were visiting the capital Wednesday and that a Bardo tour was on the itinerary, but said it was unable confirm how many, if any, passengers were in the museum at the time. The cruise ship recalled all the passengers to the ship and was in touch with local authorities and the Italian Foreign Ministry. The attack was the deadliest on civilians in more than a decade.
submitted by Jim Cortina, Dir, CPWDA
---
In Loving Memory of
K9 ARNY
March 16, 2015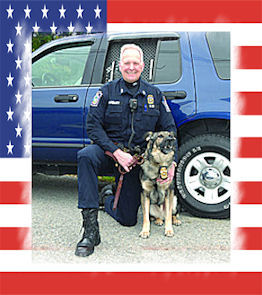 Handler: Officer Brian Harbart
Somerset Borough Police Dept.
340 West Union St.
Somerset, PA 15501
Somerset Borough police K-9 dies
Black bands adorn the Somerset Borough police officers badges as the officers mourn one of their own. Arny, the department's
K-9 unit, died Monday evening with handler Brian Harbart and his family by his side at Animal Medical Center in Somerset.
Arny was diagnosed with Hemangioscarcoma, an aggressive form of cancer, earlier this year. Police chief Randy Cox said
officers held a vigil outside Animal Medical Center Monday evening as Arny peacefully died. Cox said the community and
police agencies across the nation have been supportive of the department since Arny's cancer was discovered. Cox said that the community considers Arny their dog. "There is a certain level of appreciate in the county for the role he played and what
he did," he said. Arny was born in December 2004 and began his career in 2006
On behalf of the community the Somerset Borough Police Department wishes to thank the Harbart family for the care, love
and loyalty shown to Arny throughout his life and career, but especially for the faithful devotion to him in his end days.
On behalf of the Harbart family and the department we wish to thank the community and all those others for their
kindnesses and expressions of support and compassion during these last few months of Arny's life. There are so many who
through their words and gestures have clearly established that Arny was "Somerset's Dog" and words cannot express our
gratitude and appreciation.
We especially wish to express our gratitude to Dr. Vince Svonavec and the veterinarians and staff of Animal Medical Center
for their excellent care of Arny and especially for their compassionate attention to him since his diagnosis. That to which
I alluded to in an earlier letter has now come to be: our department has experienced the loss of one we have always
considered an officer; our community has lost one who has without a doubt had become the most popular and appreciated
member of the Somerset Borough Police Department, one who has contributed as greatly to the department's mission of
protection and service as any other who has worn a badge; the Harbarts have lost a family member, who beyond his great accomplishments as a police K9 gave them comfort, security and loyalty; undoubtedly experiencing the greatest loss is
Officer Harbart who is not only experiencing the losses already mentioned, but has also lost his partner. At some
appropriate time in the near future, Arny's family, fellow officers and the community will have an opportunity to celebrate
his life and contributions to this community. submitted by Jim Cortina, Dir. CPWDA
---
In Loving Memory of
K9 ARON
March 2015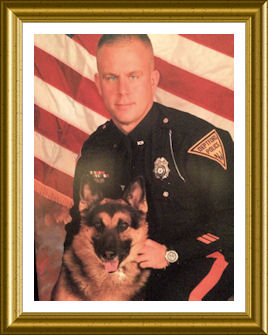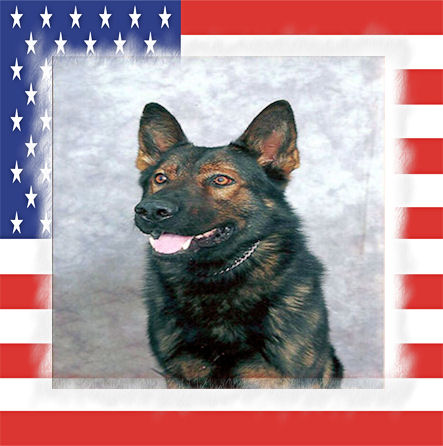 Handler: Officer Adam Ziegler
Deptford Twp. Police K9 Unit
1011 Cooper Street
Deptford, New Jersey 08096
Phone: (856) 845-2220
Retired K-9 Aron of Deptford Twp. Police Department recently had to undergo an extensive surgery to at University of Pennsylvania Matthew J. Ryan Veterinary Hospital. The surgery related to two large masses found in his abdomen and went well. The PD has a plan that covered much of the cost and Deptford Twp. has agreed to help out with an additional $1,000.00 but Adam Ziegler and his wife are left with $3600.00 to pay out of pocket as Aron is retired and now is their responsiblity. The Deptford K-9 Association has set
up a GO FUND ME ACCOUNT to help raise the funds to pay for Aron's surgery. Below is the Link feel free to share it.
http://www.gofundme.com/deptfordk9assoc
The GCPK9A
This link, others can help with expenses for retired police & military K9'S.
https://www.rimadylk9courage.com/
More about Deptford Twp PD K9 unit
The Deptford Township Police Department K-9 Unit has been serving the community since 1972. The unit was disbanded in the late 80's and reestablished in 1993 when Retired Lieutenant Robert Bott and K-9 Bubba trained for narcotics detection. Soon thereafter Patrolman Kevin Pancoast, now Detective Lieutenant, and K-9 Rookie along with Patrolman John Senick, now Detective Corporal, and K-9 Bear trained and were assigned to Patrol Division.
The unit currently consists of a Unit Commander, Supervisor and three handlers assigned to three canines. Patrolman Michael Divito and K-9 Rocco are trained for patrol and narcotics detection. Patrol Adam Ziegler and K-9 Aron are trained for patrol and explosives detection. Patrolman Ziegler is currently in training with an additional canine, K-9 Titan, along with Patrolman Michael Tirado and K-9 Rebel at John "Sonny" Burke Police Canine Academy in Atlantic County.
Officer Adam Ziegler
Deptford Township Police
K-9 Unit
The K-9 Officers are extremely committed to making Deptford Township the safest community in the county. They dedicate a great deal of personal time to their duties as K-9 officers as they attend various educational and community sponsored events as well as
caring for their K-9 partners. They are available and always willing to serve not only Deptford Township but other communities
in our county region.

**************************************
submitted by Jim Cortina, Dir. CPWDA & Officer Adam Ziegler, Deptford Twp. NJ Police K-9 Unit
and Rick Rader of Evoy FH, No. Cape May, NJ
---
In Loving Memory of
K9 AXEL
2015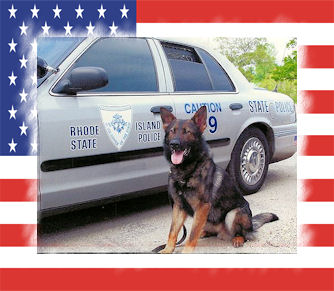 Handler: Detective Lieutenant Matthew Moynihan
Rhode Island State Police
K-9 Axel of RI State Police dies
K-9 Axel, a former partner to Detective Lieutenant Matthew Moynihan of the RI State Police, passes away.
The Rhode Island State Police are mourning the loss of K-9 Axel, a former partner to Detective Lt. Matthew Moynihan. K-9 Axel,
who was 14 years old, began his service with the state police in 2002 and retired in 2010. He was trained in patrol apprehension
and narcotics detection, and was assigned to both the Patrol and Detective Bureaus. In addition to his service to the
Rhode Island State Police, K-9 Axel was frequently called upon by municipal police departments to track suspects and/or detect narcotics. After three years, he suffered an injury, which required the surgical removal of a portion of his hip bone
to alleviate discomfort.
He quickly returned to service, and was assigned to the Rhode Island State Police High Intensity Drug Trafficking Area Task Force within the Detective Bureau of the state police. During his time there, K-9 Axel had many noteworthy felony apprehensions
and was instrumental in the detection of hundreds of pounds of illicit narcotics and United States currency derived from
the illegal proceeds of narcotic trafficking. He contributed to numerous narcotic seizures shipped through the United States
Postal Service as well as other global courier services.
In 2009, K-9 Axel detected the odor of narcotics coming from within the inside of a tractor trailer from Laredo, Texas.
As a result, 1,500 pounds of marijuana was located and seized. The estimated street value at the time of the seizure was
approximately $2 million. This remains the largest single seizure of marijuana seized in the history of the state police.
K-9 Axel also frequently visited elementary schools within the state of Rhode Island and entertained children with his
detection abilities. Upon his retirement, K-9 Axel lived with his assigned handler, Moynihan, along with Moynihan's family.
submitted by Jim Cortina, Dir. CPWDA
---
In Loving Memory of
K9 AXEL
January 31, 2015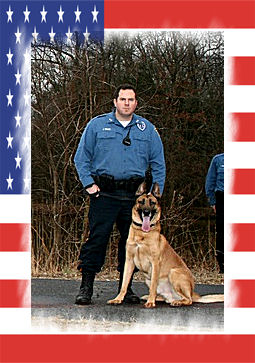 Handler: Officer Jeff Kalber
GSPK9A
Gloucester County Police K9 Association
With his partner at his side, K9 Axel went home.
The GCPK9A wishes Jeff Kalber and his family
our condolences as they grieve the loss of Jeff's friend and protector......Axel.
Rest in peace and thank you for your service friend~
The GCPK9A

http://www.gcpk9a.com/
K-9 TEAMS HONORED
FEBRUARY 2, 2015 @ 7PM
DEPTFORD TWP MUNICIPAL BUILDING
ALL ARE INVITED TO ATTEND
---
In Loving Memory of
K9 ASKO
date 2015
photo
Casselberry, FL 32707
Early in the morning K9 Asko was rushed to the vet. While performing emergency surgery,
K9 Asko passed away. K9 Asko served his partner, Corporal Hennessey
for four years and was with the CPD for six years. submitted by Jim Cortina, Dir. CPWDA
---
In Loving Memory of
K9 ARGO
January 20, 2015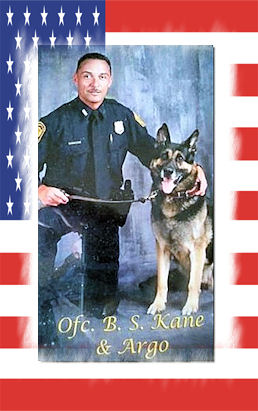 Handler: Officer Brian Kane
Norfolk Police Department
Virginia

K9Argo K121 served the Norfolk police department from December 2004 until June 2010.
Virginia top dog award in 2008. Passed away January 10th, 2015.

need more info.... if anyone know NPD.. PLEASE email me... loulou5858@comcast.net