In Loving Memory of
K9 WOLFEE
May 11, 2013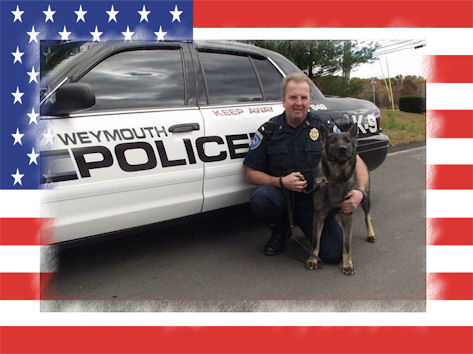 Handler: Chief Richard Grimes
Weymouth Police Department
140 Winter Street
Weymouth, MA 02188
(info to be put here)


Wolfee with his handler Chief Richard Grimes who at the time was the Lieutenant in charge of Special Operations.
(waiting for more info)
submitted by Jim Cortina, Dir. CPWDA
---
In Loving Memory of
K9 WILL
March 18, 2010 - April 26, 2013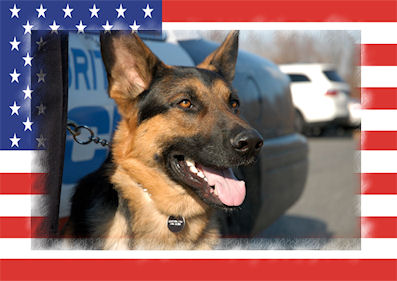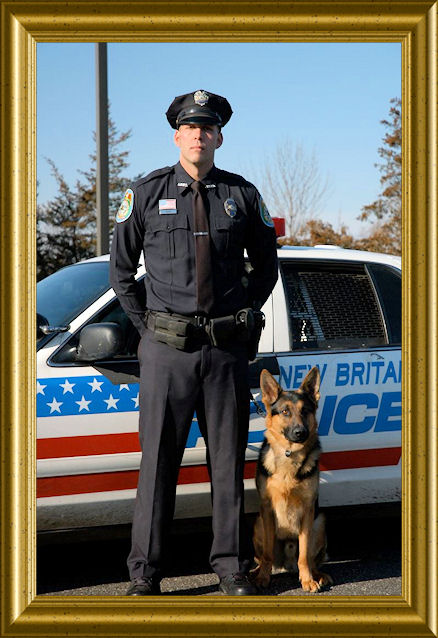 Handler: Ofc. Nick Egan
New Britain Police Department
10 Chestnut Street
New Britain, CT 06051
site:
http://www.newbritainpolice.org/
On April 25, 2013 Will and Officer Nick Egan were hiking at Hubbard Park in Meriden, CT. While at the top of the mountain,
Will jumped over a wall not knowing what was on the other side. Will fell approximately 50 to 70 feet when he jumped
this wall. With the help of the Meriden Police Department and the New Britain Police Department, Will was
recovered from the steep ravine and was rushed to the Connecticut Veterinary Center located in West Hartford.
On April 26, 2013, Will succumbed to his injuries. All of us here at the NBPD miss Will and are forever thankful
for his service. Will was born on 3/18/10. Will served 1 year and 3 months with the New Britain Police Department
and graduated from the State Police K9 academy on January 5, 2012 with the 151st Training Troop.
submitted by Jim Cortina, Dir. CPWDA