In Loving Memory of
K9 EBONY
December 2013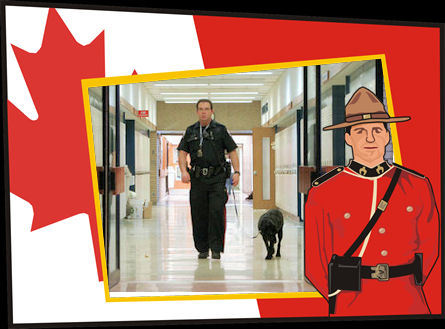 Handler: Cnst. Doug Green
Edmonton Police Service
9620 - 103A Avenue
Edmonton, AB. T5H 0H7
Drug-sniffing dog passes away
Edmonton Police Service School Resource Officer Cnst. Doug Green walks the halls of Harry Ainlay High School
with his 1-year-old drug-sniffing dog Ebony in Edmonton, Alta., on Monday January 10, 2005. The Edmonton
Public School Board has approved the passive drug dog pilot project which allows the use of drug-sniffing dogs
in schools. If a search takes place and drugs are found it's the principal's discretion whether to lodge a
formal complaint to police, either directly or through the School Resource Officer.
Even the kids who got busted by drug-sniffing dog Ebony couldn't help but love the black lab. The dog that helped
pioneer an anti-drug program at Edmonton's Harry Ainlay high school ten years ago passed away this month. "People
can never turn away from a cute dog. It really does work," laughs Ebony's handler and owner, Doug Green.
"I remember she caught a student with a lot of weed and he said, 'I have this strange relationship with this
dog. Right now I'm in a lot of trouble because of her, but I love this dog so I can't be angry."
The program yielded significant results in its three years, Green says, cutting down drug suspensions
at Harry Ainlay by 60%. Drug searches only made up about 5% of Ebony's duties, and the rest consisted
of presentations aimed at encouraging kids to stay sober at school, without trying to scare them. Green's
motto, "Say Know to Drugs," was a clever shift from the conventional "Say No" mantra. Critics blasted
the program at first, calling it an invasion of privacy, but Green said students were never
prosecuted based on Ebony's findings.
"It wasn't about trying to put kids in jail, it was just about making kids smarter and getting them educated and
working towards higher graduation rates," he said. Green gave presentations at nearly every public and Catholic
school in Edmonton with Ebony before Green's retirement in late 2006. He said Ebony was the perfect dog for
the job. She could sit for an hour while he talked during presentations and jump right up to give a performance
at the end. Sometimes the pair would give several presentations per day. "She was particularly suited to
working in a school.
She was incredibly patient, and she was really, really gentle and good with kids," Green said. "She was a
very special dog." Green bought Ebony from the police department when he retired, and the program faded
away despite the praise it received from both school districts and the similar initiatives it sparked across Alberta.
Green says he found major issues with ecstasy among junior high kids near the end of his tenure, and laments
that the program hasn't continued. "Lots of kids, and lots of teachers remember the dog as being a catalyst of
change," he said. "And that's what you're always looking for, is finding a better mouse trap, or a better way to
get the message across. Because sometimes if you keep doing the same thing over and over again, people stop listening."
submitted by Jim Cortina, Dir. CPWDA
---
In Loving Memory of
K9 EDO ( MWD )
November 3, 2013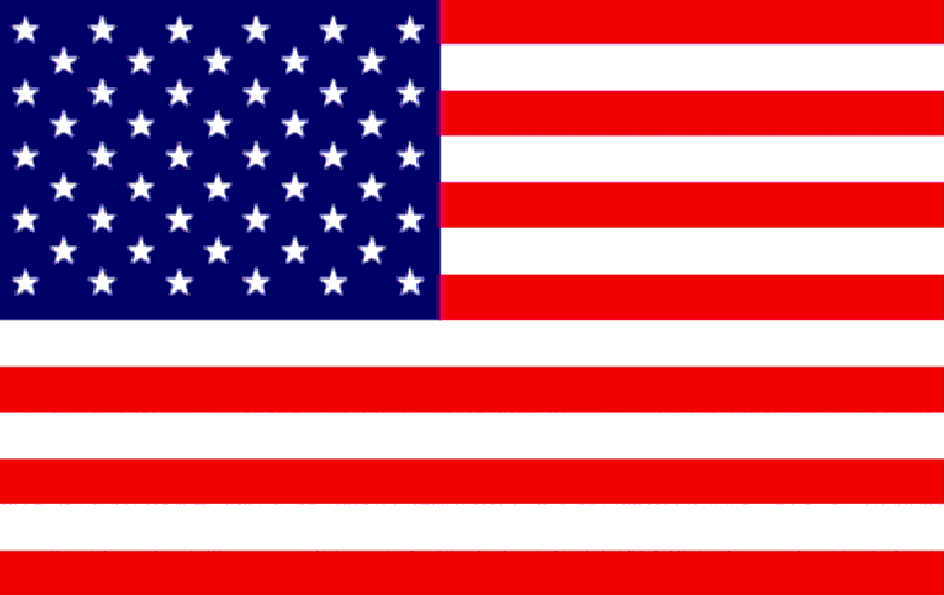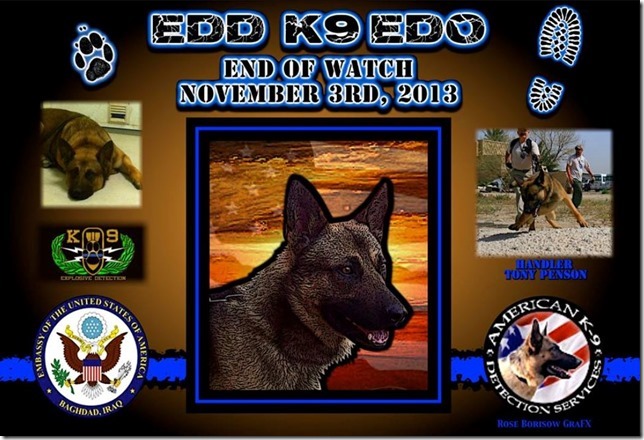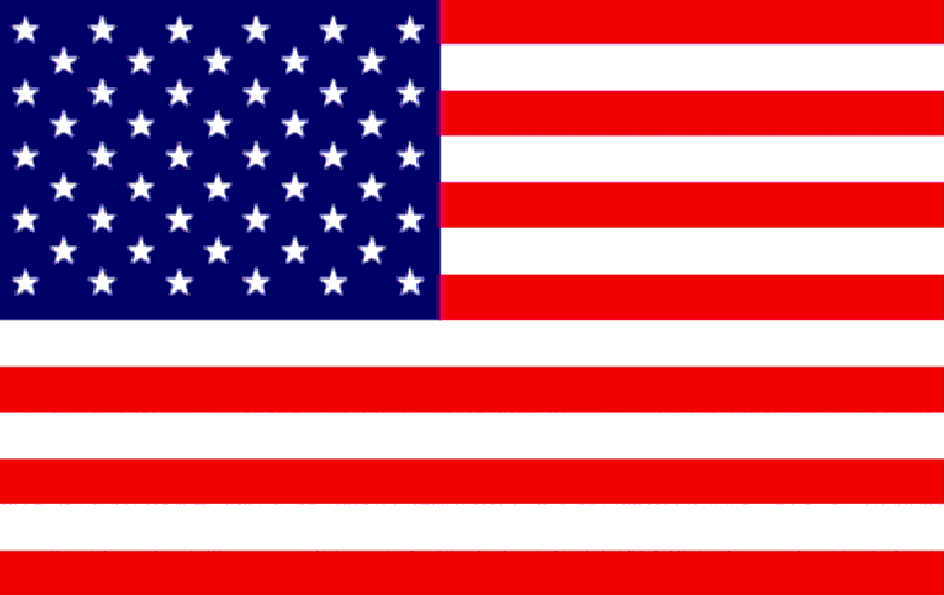 Handler: Ofc. Tony Penson
Military Expolisve Detector K9
Iraq

MK9 EDO...an explosives detector K9, was serving bravely overseas in Iraq
with his handler, Officer Tony Penson,
He died suddenly after ingesting poison from an unknown source.
submitted by Jim Cortina, Dir. CPWDA
---
In Loving Memory of
K9 ELROY
September 28, 2013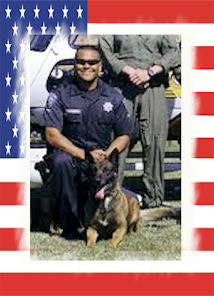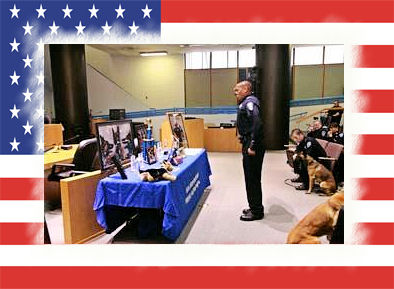 Handler: Officer John Echevarria
San Bernardino Police Department
710 North D Street
San Bernardino, CA. 92401
Police Department mourns longest-serving canine
San Bernardino police lost their longest-serving canine last weekend. Elroy, a Belgian Malinois, served with
partner/trainer Officer John Echevarria for eight years, assisting with searches and suspect-apprehension.
Elroy was 10 years old. Death came from a sudden-onset condition in which the dog's stomach flips and
becomes obstructed, causing organ failure. My sympathy to Echevarria and his family, who cared for Elroy
during his entire eight years as a police canine, and to the Police Department, for their loss.
The K-9 unit will hold a memorial service for Elroy at 3 p.m. Wednesday, Oct. 9
in the City Hall council chambers. The department acquired Elroy when he was
2 years old through private donations, Police Chief Rob Handy
told me on Friday. The department has three remaining canines, Handy said: one drug-sniffing dog and
two patrol canines, also acquired with private funds. It will cost about $15,000 to replace Elroy,
said SBPD Capt. Gwen Waters, who oversees the canine program. If you wish to donate to the fund
to replace him, checks may be made out the SBPD K-9 Fund.
Send to:
San Bernardino Police Department,
710 North D Street,
San Bernardino, CA. 92401.
The department didn't ask me to include this. It just seemed like the right thing to do,
given that the city is bankrupt, and fighting crime is an essential service with which the dogs help enormously.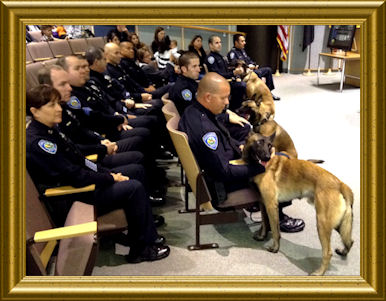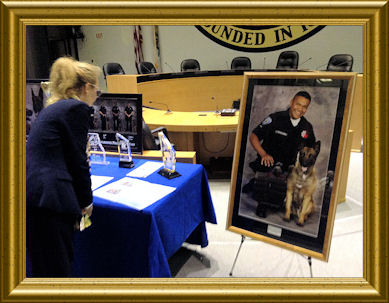 Police hold memorial service for K-9 partner
10/10/13 California
San Bernardino police Officer John Echevarria admitted that he didn't think too much of his new partner when he met him eight years ago. Elroy was young, skinny and small — not like other officers. Big ears, too. But Elroy quickly impressed Echevarria with his fearlessness and knack for getting bad guys to surrender, and Elroy soon earned a promotion to SWAT duty. Echevarria was able to overlook Elroy's shortcomings, such as his slobbering, biting and a tendency to shed all over the patrol car. "He's the best partner ever because he is always willing to protect you," Echevarria said.
And so Wednesday, Oct. 9, Echevarria and other speakers fought back tears during a memorial service for Elroy as they described the loyalty and toughness of Elroy, a police dog who died Sept. 28 from a stomach ailment. "To some, this might seem like a bit much for a dog, but there are a couple of things about this situation and this dog that brought us together to pay our respects," Capt. Gwendolyn Waters said to an audience of about 80 people — most of them police officers — and three police dogs in council chambers at City Hall. K-9 handlers from Hemet, Rialto, Cathedral City and other agencies brought their dogs to pay their respects.
Waters said that Elroy, 10, was the city's longest-serving police dog at eight years. The Belgian Malinois was the first active K-9 to die, and this year won a "Toughest Dog" competition against much younger dogs from other area agencies. "Elroy went suddenly, still at the height of his career, and that makes it feel a little bit more like an unexpected death in the family to all of us," Waters eulogized. Police dogs are valuable because they sniff out hiding suspects, frighten them into surrendering and use their sense of smell to find drugs and explosives.
Aside from the absence of a grand venue and bagpipes, the ceremony Wednesday was similar to those held in the past three years for fallen human police officers. Elroy even received a video tribute, and police Chaplain Ray Miller offered comforting words to the mourners. "He has created animals to be a blessing to mankind," Miller said. "Some like Elroy are trained for battle to protect us and be a great partner." Echevarria, 35, is married with four children. He said he formed a strong bond with Elroy in their eight years together because he saw the dog — which lived with him — more than his family.
And it is that acceptance by police of K-9s as partners as members of the police family that made it no surprise to other police-dog handlers that San Bernardino would hold a memorial ceremony. "Eight years — that's a long time. When something happens to him, it's very upsetting," Corona police Officer Chad Fountain, who has had two K-9 partners in seven years, said in a phone interview. "He's just like another officer in the department." Riverside police Officer Dave Taylor said by phone that he has had five K-9 partners in 17 years. "It's one of your family members. These dogs would take a bullet for us. They really make our jobs safe."
Jim Watson, national secretary for the North American Police Work Dog Association and a retired police K-9 officer, said in a phone interview that a K-9 is "basically another officer except it's a bit harrier and has four legs and a tail." At the conclusion of Wednesday's ceremony, Echevarria walked to the front of a display of memorabilia from Elroy's career and delivered a slow salute. And then, the veteran officer cried.
submitted by Jim Cortina, Dir. CPWDA
---
In Loving Memory of
K9 ERON
July 22, 2013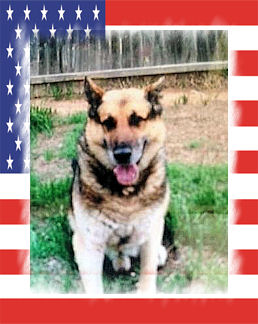 Handler:
Oklahoma County Sheriff's Department
201 N Shartel Ave
Oklahoma City, Oklahoma

Retired Oklahoma County sheriff's dog dies
An Oklahoma County Sheriff's Department bomb detection and tracking dog died Monday after suffering
from hip dysplasia and arthritis. He was 11. A service was held at 10:30 a.m. Thursday
at the Precious Pets Cemetery, Capt. Kelly Marshall said. Viewing is scheduled at 10 a.m.
Eron joined the Oklahoma County sheriff's staff in January 2004 and retired in March 2012.
He was trained as a bomb detection dog and specialized in tracking suspects, Marshall said.
Eron will be buried with his favorite toy, a 4-by-4 piece of wood, Marshall said.
Precious Pets Cemetery is at 5510 Spencer Road.
submitted by Jim Cortina, Dir. CPWDA
---
In Loving Memory of
K9 EXCALIBUR
May 29, 2013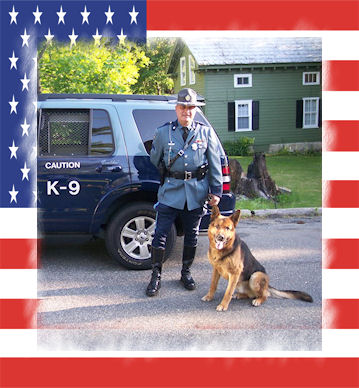 Handler: Sergeant Neil Raymond
Massachusetts State Trooper

My last K9 partner, K9 Excalibur, needed to be put down yesterday, as a result of illness. He served from 2005 to 2010.
had several notable contributions to the state Police during that tenure. His last and most significant was locating
the body of Faiza Malik R.
submitted by Jim Cortina, Dir. CPWDA
---
In Loving Memory of
K9 ENNO
Febraury 8, 2013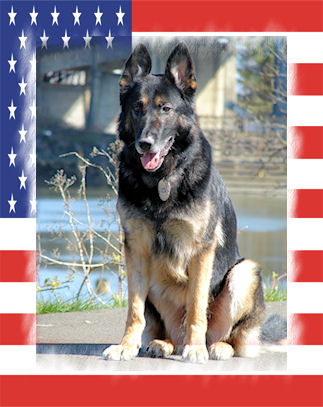 Handler: Sergeant Jeff Salstrom
Hoquiam Police Department
215 10th Street
Hoquiam, WA 98550
Hoquiam K9 Enno Put to Sleep
Hoquiam K9 Enno's battle with cancer has ended. Hoquiam Police Sergeant Jeff Salstrom said that Friday night,
Enno was put to sleep after days of declining health. Salstrom said that "it was time". Enno's treatments for a
rapidly growing malignant tumor began in October of last year, a tumor that ended his career as a police K9.
Able to celebrate his 1oth birthday in January, Enno had been with
Salstrom as an apprehension and narcotics canine since 2005.

submitted by Jim Cortina, Dir. CPWDA
MORE:
Hoquiam, WA - Police are caring for a wounded officer, and as Chief Jeff Myers tells us, they were hoping to help
K9 Enno (N-OH) retire on a high note this week with school visits, but the department thought it would be too hard on
him as he is suffering from a malignant tumor behind his left eye. Even though Myers said Enno still walks over to the
patrol car in the morning and "wants to go to work".
Enno's handler, Sergeant Jeff Salstrom told fellow officers this week that he is working with veterinarians to make Enno
more comfortable in his last days. Myers said this morning After around eight years of service as an apprehension
and narcotics canine, it looks like cancer is going to end ENNO's career and his life.
Myers said "We are very sad and this is pretty sensitive right now. In fact, his handler (and daddy),
Sgt. Jeff Salstrom, is evaluating what we can do to make ENNO more comfortable. We have an appointment
next week to try to shrink the tumor with a veterinary specialist, but the tumor seems to be growing radically
by the day.
Myers said this morning "As a commissioned officer with a badge and "arrest" powers, this is very hard on everyone
at HPD. ENNO has been a great dog who was effective but also very friendly. I think we received as much positive
public relations with ENNO as captures. I know people on the Harbor love their animals and ENNO is deserving of
recognition as any one else whom has dedicated their lives to public safety."
Enno has worked cases spanning Grays Harbor and surrounding counties, including the shooting of then-
State Patrol Trooper and now Pacific County Sheriff Scott Johnson.

submitted by Tracy Klett
PROCLAMATION
WHEREAS, "Enno" commenced his many years of service to the City of Hoquiam when he was selected as a Police Services Dog for the Hoquiam Police Department in November 2005; and
WHEREAS, "Enno" was first partnered with then Officer Jeff Salstrom at the Landheim Canine Training Center in Dyer, Indiana for six weeks of intensive canine training; and
WHEREAS, after returning to Hoquiam, Officer Salstrom and "Enno" spent the next several months completing the state required training and testing to successfully achieve Washington State Police Canine Association Accreditation in March 2006; and
WHEREAS, only two days after certification, "Enno" made his first arrest as a commissioned police officer by capturing a burglary suspect hiding in the Sears store at the South Shore Mall; and
WHEREAS, during "Enno's" career, with now Sergeant Salstrom, together they made a total of 57 suspect captures in a total of 137 applications- which included not only tracking suspects, but also locating and recovering evidence; and
WHEREAS, in one such evidence application, "Enno" tracked a suspect's flight from an armed robbery to a discarded ski mask which was later linked by DNA to a suspect who was subsequently convicted of the crime; and
WHEREAS, as a cross-trained narcotics detection canine, "Enno" was responsible for locating over three pounds of methamphetamine, one pound of heroin and his largest single find of 14 pounds of marijuana in one traffic stop; and
WHEREAS, in addition to the work on the street, "Enno" was a regular guest in schools, local events and area canine demonstrations where his easy manner and friendliness was appreciated by all; and
WHEREAS, in October 2012 it was discovered "Enno" was stricken with an inoperable cancerous tumor which ended his career and will likely end his life;
NOW THEREFORE, the Mayor and the City Council of the City of Hoquiam, Washington, do hereby recognize and honor "Enno" for his service to the Citizens of Hoquiam and gratefully authorize his retirement from service.
Adopted by the Mayor and City Council on January 14, 2013.
---
In Loving Memory of
K9 ENZO
2013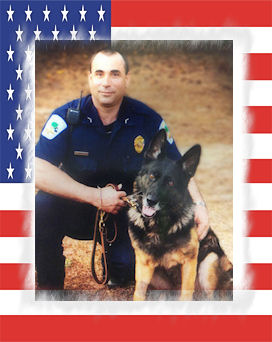 Handler: Officer Roger Singleton
South Congaree Police Department
119 West Berry Road
South Congaree, SC
Police dog dies after battle with cancer
K-9 Officer Enzo died Thursday at the age of nine.
A police dog has given up his fight with cancer after serving in the South Congaree Police Dept. for eight years.
K-9 Officer Enzo died Thursday at the age of nine. South Congaree Police Chief Jason Amodio says Enzo
faithfully served the community, that he was great at detecting drugs and great at interacting with children
at schools and churches. "Please keep Enzo's handler, Officer Roger Singleton, and his family in your
thoughts and prayers during this difficult time in dealing with the loss of his partner," said Amodio.
The South Congaree Police Dept. is planning a memorial service for the German Shepherd at a later date.
submitted by Jim Cortina, Dir. CPWDA