A DPS K-9 was left in a hot squad car for more than an hour Wednesday has been euthanized.
Jeg, a 6-year-old Belgian Malinois, was rushed to a veterinary hospital and was doing well overnight
but took a turn for the worse early this morning, Officer Carrick Cook, a DPS spokesman said earlier
in the day. Jeg's condition was described as touch-and-go earlier Thursday and he was put down at 2:35 p.m.
Jeg had signs of organ damage and had been seen by a specialist to determine what additional
treatment might help. Jeg was left in a squad car by his handler who was switching vehicles at DPS
headquarters, 6401 S. Tucson Blvd. The officer realized he left the dog in the first car
while on his way to a crash and turned back around to retrieve him.
On Thursday afternoon, the state identified Officer Korey Lankow as Jeg's handler.
Lankow was with Jeg when Capt. Jenna Mitchell, the canine district commander,
made the decision to euthanize.
Lankow came to DPS in October 2005 following a 22-year career with the United States Air Force,
the state DPS said in a news release. After his academy training, he was assigned to the Tucson Highway Patrol
district for several years before being selected for the Border Crimes Unit.
Lankow became a K-9 officer in 2009. He remains in paid administrative leave while the police
conduct a criminal investigation and the state DPS does an internal review.
Jeg was in the car for more than an hour before the officer returned about noon to get him out.
The temperature at noon in Tucson Wednesday was 98 degrees.
Lankow cooled down the police dog with water and ice, officials have said. When paramedics arrived,
they continued the cooling process using ice packs and water. They also gave the dog oxygen and took
him to the animal hospital.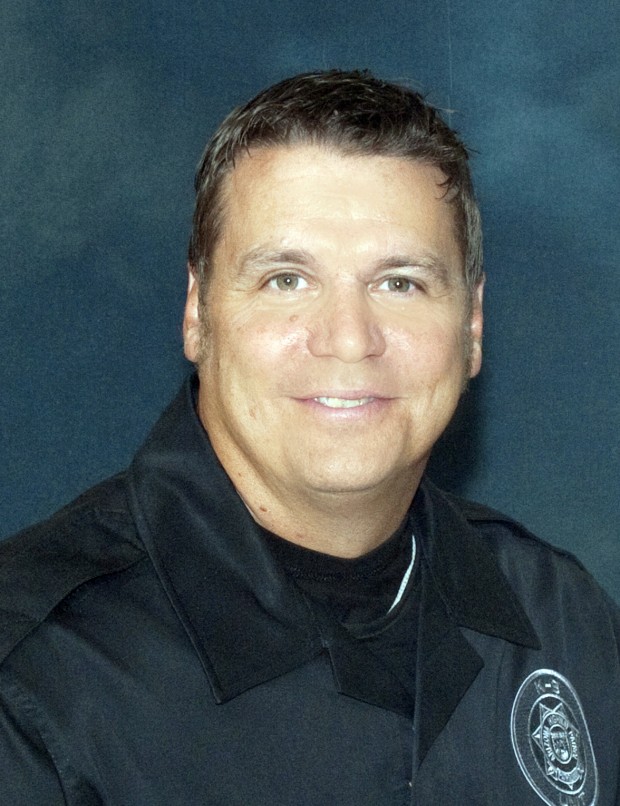 Handler.....
Veronica M. Cruz, Arizona Daily Star
submitted by Jim Cortina, Dir. CPWDA