Lynnette Spratley <lynsprat@yahoo.com>
---
In Loving Memory of
K9 MILLY
June 26, 2011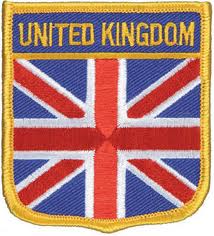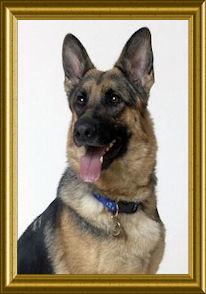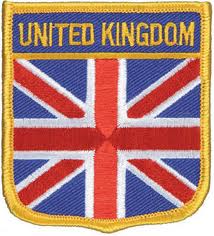 Handler:
United Kingdom Metropolitan Police Department
Two Police dogs die after being trapped in car during sweltering heat
Two police dogs have died after being trapped in a locked car without the windows open during yesterday's hot weather. The car had to be broken into to free the Belgian Malinois and German Shepherd pup, at the Metropolitan Police Dog Training Unit in Layhams Road, Keston. The dogs, which had collapsed, were taken to a vets where they subsequently died. Temperatures yesterday soared to 85 degrees. A Met Police spokesman said: "On Sunday June 26 at approximately 11am staff at an MPS building were alerted to two police dogs having been left in an unventilated private vehicle. "Entry was forced to the vehicle and two MPS dogs, a working Belgian Malinois and a German Shepherd pup, were found in a state of collapse. An investigation has been launched by the Met's Directorate of Professional Standards and the Independent Police Complaints Commission has also been informed.
submitted by Jim Cortina, Dir. CPWDA
---
In Loving Memory of
K9 MAKO
May 31, 2011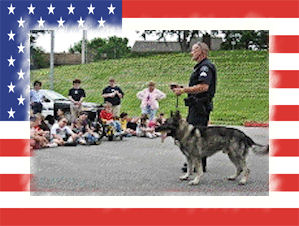 Handler: Sgt. Troy Hanenkratt
Independence Police Department
Independence police lose K9 officer
Mako, one of the most popular drug dogs in the Independence Police Department's arsenal of weapons, died this week. The 7-year-old German shepherd died Tuesday following a brief sickness, according to police. The dog, part of the Independence K9 unit, was just short of serving five years in the unit. His handler and owner was Sgt. Troy Hanenkratt. With Mako's death, that leaves the unit one dog short, but police said the city has already indicated that Mako will be replaced.
MORE:
KC Veterinarians Care for Dogs on Duty
BY: Jen Nigro
When Police Sergeant Troy Hanenkratt and his dog "Mako" hit the streets of Independence, MO anything can happen. Hanenkratt has been a member of the Independence Police Department for 17 years with "Mako" at his side for nearly five. They are one of five K-9 Units on patrol in the city. It's a strenuous job that requires constant training even before dog and handler become partners. "The dogs undergo roughly three or four months of training then we go through a one-month handler course with the dog to learn how to
interact and pick up on each others' cues," says Hanenkratt. Once together, these teams continue to train once a week, three times a month. "We'll do narcotics searches using cars or buildings; we work on tracking for people; we do article searches where we look for items." The dogs, four German Shepherds and a Belgian Malinois, are all dual-purpose dogs, meaning they are trained to sniff out drugs or explosives as well as perform patrol work like finding an item used in a
crime.

submitted by Jim Cortina, Dir. CPWDA
---
In Loving Memory of

K9 MEL
May 16, 2011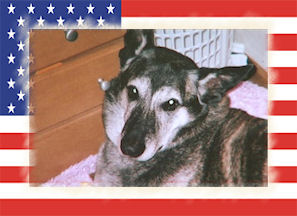 Handler: Officer Mike Bockheim
Kentwood Police Department
4742 Walma Avenue Southeast
Kentwood, MI 49512-5220
(616) 698-6580
WEBSITE - http://www.ci.kentwood.mi.us/cityhall/Departments/police.asp
Retired Kentwood police dog dies
In dog years, Mel, a retired Kentwood Police K-9 officer, was over 90 years old. This weekend Mel died from a combination of old age and illness. "Found out he had Lymphoma cancer," says Officer Mike Bockheim, Mel's owner and former handler on the force. Mel retired from the Kentwood Police Department 3 years ago after 10 years of notable service. "He got respect and attention right away," says Officer Bockheim. Since leaving the department he's been the Bockheim family pet, strictly a stay at home dog doted on by Mike, wife Melissa and their 3 daughters.
"We just smothered him with love," says Officer Bockheim. "He slept with us, slept next to Mike," says Melissa . "Followed him wherever he goes." A week ago the family noticed Mel was moving more slowly. Their veterinarian had bad news. "He said it was pretty dire and it wouldn't last much longer," recalls Mike. "That was Saturday. Sunday Mel got really sick and that was pretty much it. We brought him to the emergency clinic and had him put down." Mel is now gone, but family members say they still find themselves looking and listening for him.
"I can hear his paw prints walking on the stairs and stuff," says middle daughter Logan. "You come home and he's right there barking at the door," says Mike's wife Melissa. "And he's not there." Mel first came to the Bockheim family 13 years ago when he was barely more than a puppy. Mike trained him to be a police dog. "He was a quick learner," he says. Considering the vigorous, dangerous work they do, K-9 officers don't always reach the ripe old age of 13. That's a lot of dog years. The family says the veterinarian told them it's a tribute to how well they cared for Mel and cared about him. "How much we loved him," says MIke. "He was basically my best friend. He protected me and the family loved him." submitted by Jim Cortina, Dir. CPWDA