In Loving Memory of
K9 ZEKE
November 2008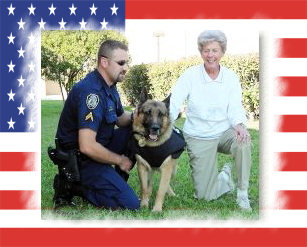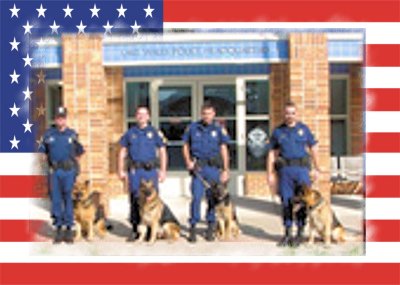 Handler: ?
Lake Wales Police Department
133 E. Tillman Ave.
Lake Wales, FL 33853
TEL: 863.678.4223 - FAX: 863.678.4080
WEBSITE -memorial page 2008-Z
City OKs $11,500 To Buy New K-9
The City Commission this week approved spending $11,500 to buy a police K-9. The dog will replace Zeke, who died in November from pancreatitis after serving the department for about six years. Commissioners also approved spending about $4,400 to pay medical bills incurred for Zeke before his death. Zeke's death left the department with just one dog. Police Chief Herbert Gillis said another dog, which is trained for police work, has already been tentatively selected. His goal is to have four dogs for the department.
submitted by Jim Cortina, Dir. CPWDA
---
In Loving Memory of
K9 ZEKE
December 15, 2008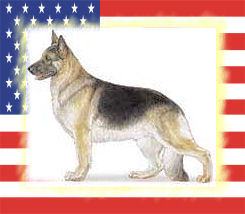 Handler: Deputy Mickey LaBarbera
& former handler: Sgt. Lawrence
Stanislaus Sheriff K9 Association
http://www.ssk9.com:80/
Last night, Deputy Mickey LaBarbera advised the K9 Unit that retired K9 Zeke had passed away at his parents house. Some of you will remember K9 Zeke. He was one of the largest German Sheppard's ever deployed by the department. He was the puppy of a Modesto Police K9. K9 Zeke first served along side of Sgt Lawrence from 2003 to 2004. K9 Zeke then became Dep LaBarbera's partner from 2004 to 2006. K9 Zeke was retired after he was found to have a heart problems. K9 Zeke went to live with LaBarbera's parents in his retired years. He had a great retirement (14 doggie years to be exacted). The K9 Unit will be adding K9 Zeke to the memorial when it arrives, early next year. Dep LaBarbera will also be given a plaque in remembrance of K9 Zeke and his service. submitted by Jim Cortina, Dir. CPWDA
Thank you, Stanislaus Sheriff K9 Association
"in dogs we trust"
---
In Loving Memory of
K9 ZEUS
June 6, 2008
(waiting for picture)
Handler: Sgt. Frank Moore
Caseyville Police Department
10 W Morris St
Caseyville, IL 62232-5000
(618) 344-2151
dispatcher
Goodbye Zeus: Caseyville police dog dies
Mary Anne Moore watches as her husband Frank Moore and other local police officers lower their dog, Zeus, into the ground. Zeus was a canine officer with the Caseyville police department since March 2000. He died from kidney complications at the age of 10. Brendan O'Leary, Moore's step-son, cries at the funeral for Zeus, one of the Caseyville Police Department's canine officers. Caseyville Police Sgt. Frank Moore and his wife, Mary Anne Moore, stop to reflect at other graves before burying their own dog, Zeus, Friday afternoon in Sauget. Zeus's father, Barry, is also buried in the police dog cemetery.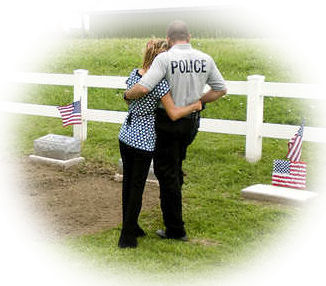 Zeus served and protected the residents of Caseyville for nearly nine years. On Friday his partner, police officer Sgt. Frank Moore, Moore's family and other police officers laid him to rest. Zeus was a canine officer with the Caseyville police department starting in March 2000. He died Thursday from kidney complications at the age of 10. Zeus was retired and continued living with Moore's family. He was buried Friday afternoon at the police dog cemetery maintained by the Sauget Police Department near their station on Falling Springs Road. He joined his father, police dog Barry, who is also interred there.
submitted by Jim Cortina, Dir. CPWDA