In Loving Memory of
K-9 JP
August 11, 2007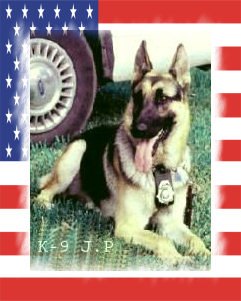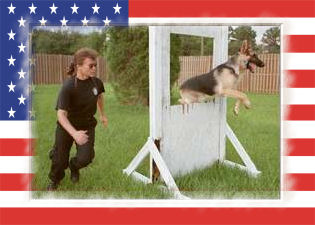 Handler: Sgt.Debbie Pritt & Officer Johnnie Patterson Jr.
Police Dept.
address
During the early morning hours of Saturday, August 11, 2007, Sergeant Debbie Pritt's retired
K-9 partner, JP, passed away. JP was one of the first K-9s acquired after Officer Johnnie Patterson Jr.
was killed in the line of duty. He was proudly named after Officer Patterson and served the
department and his fellow officers well.