In Loving Memory of
K-9 ZEUS
Eastwick's Zeus Von Marquis
April 10, 2002 - March 23, 2006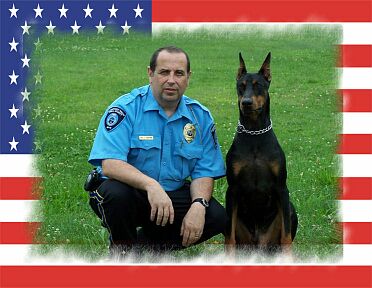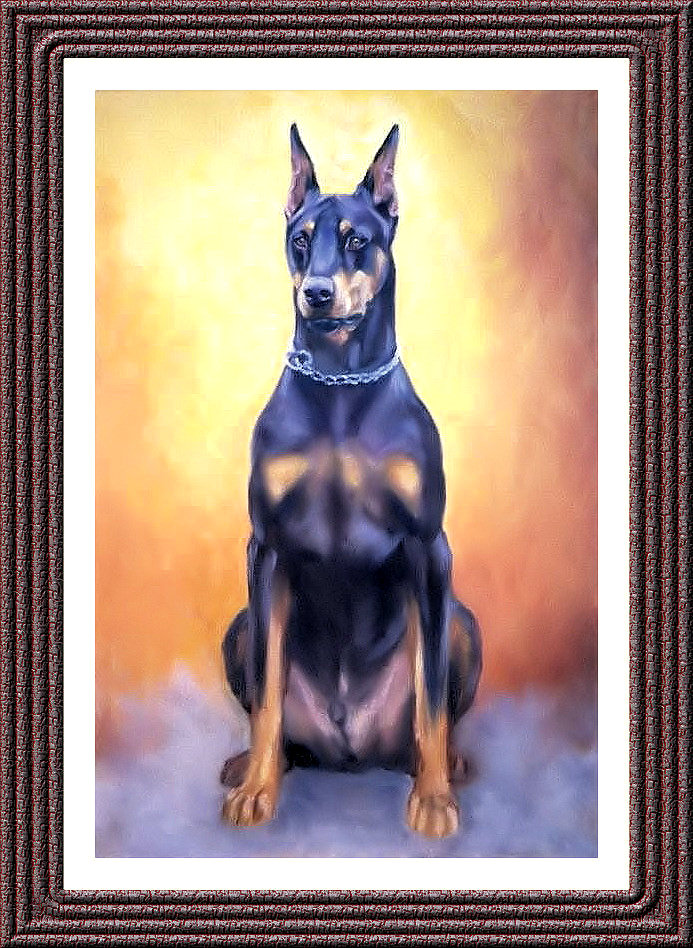 Waterford, CT
K-9 Zeus was loyal, devoted, trusting, obedient, highly intelligent, creative, talented, protective but discriminating, friendly to friends, but observant of strangers and wary of unusual behavior. He reacted when the situation called for it. He was wise, perceptive, personable and had a great sense of humor. He was sensitive and caring, expressive and demonstrative of his thoughts and feelings. He wanted to be with me 26 hours a day… even if there are only 24. But he took what he could get, and let you know if it isn't enough. You could never hide your feelings from Zeus, he saw right through you and couldn't fool him. To be apart from our beloved family was to find him in sorrow. There is no other dog who is more "human-like". I often said he was a person in a dog suit. I gave 100 percent and in return he gave me 110 percent. I knew from the start when I took you home from the breeder you were going to be special. That week when I took you to the fireworks at 8 weeks old and the noise or the flashes didn't even phase you. At five months old you were doing everything in obedience with hand signals at 100 yards. I will always remember your favorite toy, the laser light. We would shine the light for a second on the floor and Zeus would make the whole family laugh because for the next hour you would be looking every where for it........under chairs, tables, doors & ceilings. And I would always have to hide my key ring because you knew the laser light was attached to it and if I was not around you would grab the keys and turn the light on your self. If you knew the light was in my pocket you would constantly nudge me and try to get your nose in my pocket. When ever we went for a ride you where always looking out the front windshield with your head on my shoulder and at nights watching TV you would place your head in one of our family's laps just to get your ears rubbed. You were 92 lbs of solid muscle and nerves of steel that never backed down. Our family's sorrow is, we lost you at such a young age, only 3 years old. I will miss you as a loyal & faithful partner, my wife Gail will miss you for your antics and my son Troy will miss his wrestling partner. There will never be another to fill your paws, but you already knew that. And I would like to give a special thank you to Fran Diano for introducing our family to Zeus. I remember contacting Fran to see if see had a litter of pups and was told she just bred her Doberman that day. I had to wait 18 weeks for our Zeus but it was definitely worth the wait. Zeus was not just a dog. He is a spirit placed on this earth to watch over our family, to teach us humility, kindness, and devotion, and it was our privilege to share our lives with him. I guess the man upstairs needed you more than we did to watch the gates upstairs.......till we meet again stay good !

A special thank you for all of you all over the country who supported our family in this time of sorrow. There were many cards and emails received along with some very special gifts, especially from Lulu & Bob Krause. Thanks again to all.
submitted by Jim Cortina, Dir. CPWDA
---
In Loving Memory of
K-9 ZACK
2006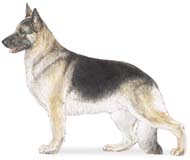 Handler:
Richland Parish Sheriff's Office
08 Julia Street, Suite 113;
Rayville, LA 71269
318.728.2071
E-Mail & email

submitted by Jim Cortina., Dir. CPWDA
---
In Loving Memory of
K-9 ZACK
October 14, 2006



Handler: Officer Ed Farris
Cincinnati Police Department
310 Ezzard Charles Drive
Cincinnati, Ohio 45214
Phone: 513-352-3536 - Fax: 513-352-2949
Email:cpd.webmaster@cincinnati-oh.gov
Retired Cincinnati police officer, Ed Farris lost his retired K9 Zack in the last few days. Zack was about 14 or 15 and served the Cincinnati Police from 1993-2001 when he retired with Ed. What is ironic is Zack passed away about the same time as Ed's son who works for another department and was receiving his new K9 partner.
http://www.cincinnatik9.com/PHOTO2.html
email spec dave kennedy submitted by Dusty Simon
---
In Loving Memory of
K-9 ZEUS
July 24, 1997 ~January 24, 2006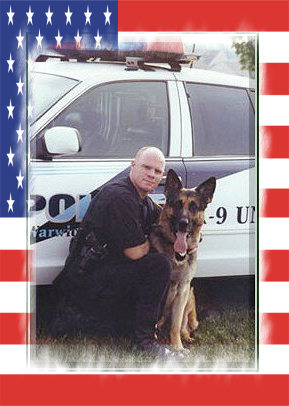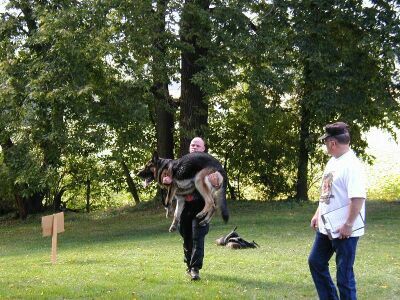 Handler: Officer Gary Garrison
Warwick Township Police Department
315 Clay Road

L
ititz, PA 17543
717 626.3162
Officer Gary Garrison from Warwick Township Police Department in Lancaster County Pennsylvania, I wanted to pass on that my Police K-9 has passed on. K-9 Zeus was born in July 24,1997 and move on to rest on January 24, 2006. He will be remembered for his incredible size, presence and numerous deployments where he located loads of narcotics, missing children, and fleeing supects. Thank you to you for all you do. K-9 Zeus will forever remembered. You can see a picture of K-9 Aiko at www.warwicktownship.org. K-9 Alko is my present partner after Zeus retired.
Zeus became a member of the Warwick Township Police Department in October of 1999 after becoming certified as a certified Patrol/Utility dog from Castles K-9 training academy. Zeus is a Czechoslovakian German Shepard. Zeus is trained in Obedience, Agility, Criminal Apprehension, Narcotic, Article Area, and Building searches. In his spare time he enjoys playing fetch with a tennis ball and playing with Trigger, his older but smaller Jack Russell Terrier "brother".
"It's not the wolf that makes the pack, it's the pack that makes the wolf. Be a team player!! "
Officer Gary Garrison



The Warwick Township Police Department, in a joint effort with the Lititz Borough Police Department and through the generosity of our residents and local businesses, was able to create a K-9 team in the fall of 1999. In addition to routine patrol, the team has been involved in numerous search operations, have assisted in several tactical operations - often putting themselves in harm's way - and have been a great success providing demonstrations and learning opportunities at local schools, service clubs, youth groups and special events.If you would like the Warwick Township K-9 team to provide a demonstration at your business or school, or if you would like additional information, you may either send an e-mail to Officer Garrison, or call the Warwick Township Police Department at (717) 626-3162.
---
In Loving Memory of
K-9 ZEN SAR
April 18, 2006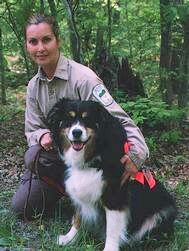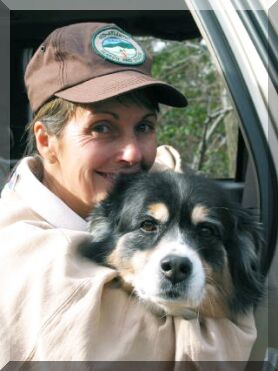 Partner:
Mary Iannelli
Mid-Atlantic D.O.G.S.
Waddell, AZ

Zen passed on April 18th, most likely from a brain stem tumor that was causing her to have constant seizures. Zen was an Australian Shepherd. I do not know her age, but I think over 12 years. Zen was a member of Mid Atlantic DOGS 1998 to 2003 where she was deployed for SAR and cadaver (land, water, disaster) searches. Zen worked the Pentagon on 911 from Sept 16th to the 27th. Zen was handled and loved by Mary Iannelli.www.midatlanticdogs.org click on "members" then on "past members" then on "Mary Iannelli "
Mary has been an operational K-9 handler with Mid-Atlantic D.O.G.S. since March 1998. K-9 partners:

Zen

1998 to 2003 and Teco 2002 to present - both Australian Shepherds.

Zen

was crossed trained for wilderness, water and cadaver. Mary and

Zen

responded to the Pentagon after the 9/11 attack, they worked for a 2 week period as a member of the K-9 Evidence Recovery Unit. Mary is now partnered with Teco, a cadaver search dog. Mary is currently training Yuki another Australian Shephard. Through the years Mary and her K 9 partners have attend many different trainings and gone on some special assignments. Anyone who knew Mary and Zen knows how hard it is for me to tell you that Zen has crossed the rainbow bridge. Zen was an extraordinary dog, full of life and ability and fun. Zen and Mary shared a closeness we all hope we have with our own K9s. I will let a member of Mid Atlantic DOGS tell you all the things that Mary and Zen accomplished in their career together.......... Jill, Jane, Al, please step in. As for me, I ask that you email Mary at zenpup@aol.com with stories about how she and Zen touched your life. I can think of no higher honor to Zen than to tell Mary about how Zen made a mark in your life. And, I can think of no better healing for Mary than to read such things. As for me, I remember Zen the best regarding a little sleeve training during down time at one of Coles mock searches at a State park. I was going around with a light sleeve on seeing what all the SAR dogs would do when given the opportunity to bite. Most were as expected,.......... with enough agitation they would give a little bite. Well Zen, who I had thought of as so "British" in her demeanor, IE very civilized and polite, sat quietly until I made an aggressive move towards Mary at which time she latched on, full mouth and made me wish I had a full sleeve on. Not to mention that she really seemed to enjoy the exercise. YOU GO ZEN GIRL!! (and I must add that ever after that night Zen always seemed to be looking at me wondering if I would have a sleeve, but alas, Mary said no more.............. )
Alice and Stryker

submitted by Anne Watochie