In Loving Memory of
K-9 RICK
2C-68
Feb. 5, 1995 ~ Sept. 13, 2004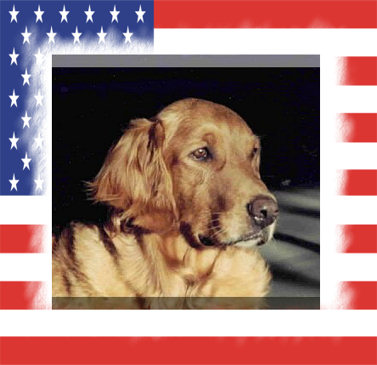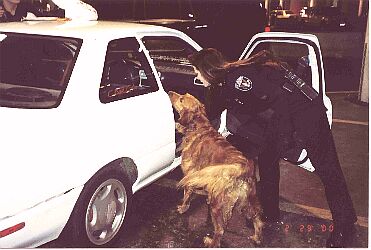 Rick alerted on this car, panels were loaded with quarter packages of marijuana. Good job, RICK !!
Partner/handler: Janet M. Everett
United States Customs Service
San Diego, CA
(619) 557-5370

Rick was only fifteen months old when he graduated at the top of his class from the U.S. Customs Canine Training Academy in Front Royal, Virginia in 1996. He started his career as one of San Diego's first cocaine/heroin detector dogs.Rick became my canine partner in August of 1998 and together we made 251 seizures comprised of 21,227 lbs. of
narcotics (with a street value of $21,829,000.00) and associated apprehensions that resulted in 229 arrests. Rick was awarded the Blue Eagle, one of Customs highest honors, for alerting on a tractor-trailer carrying over 2,440 lbs. of marijuana, after it had been released into the U.S. Rick and I worked through pouring rain, freezing nights and blazing hot days. He never left my side, even during a shoot-out between the Mexican State Police and a criminal escaping from Mexico. Rick was with me during several altercations, and on two occasions he attacked smugglers rushing up behind me. Rick suffered a stroke in 2001, but recovered enough to come back to work and make the first drug seizure after 9/11. Rick has been featured on television and in several news programs. He retired from U.S. Customs in December 2001 and has been living the good life of retirement. Rick 2C-68 passed away on Monday, September 13th from Lymphoma.
*************
The Spirit of a Police Dog
I was standing on a hillside, in a field of blowing wheat
And the spirit of a Police Dog was lying at my feet.
He looked at me with kind dark eyes, ancient wisdom shining through.
And in the essence of his being his love shone clear and true.
His mind did lock upon my heart as I stood there on that day.
And he told me of this story about a place so far away.
His tale did put my heart at ease; my fears did fade away.
About what lay ahead of me, on another distant day. "I live among God's creatures now in the heavens of your mind.
So do not grieve for me, my friend for I am with my kind. My collar is a rainbow's hue, my leash a shooting star.
My boundaries are the Milky Way where I sparkle from afar. There are no pens or kennels here, and I am not confined.
But free to roam God's heavens among my police dog kind. I nap the day on a snowy cloud, gentle breezes rocking me.
And dream the dreams of Earthlings and how it used to be. The trees are full of liver treats and tennis balls abound.
And Milk Bones line the walkways just waiting to be found. They even stashed narcotic finds and hid decoys from my view. I get to search for them everyday; practicing and waiting for you. For we're all great police dogs in this place.
We have no faults, you see. For I am still the great police dog that I will always be. I drink from waters laced
with gold my world a beauty to behold. And other police dogs do form my pride to amble at my very side. At night
I sleep in an angel's arms, her wings protecting me. And moonbeams dance about us as stardust falls on thee. So
when your life on earth is spent, and you stand at Heaven's gate, Have no fear of loneliness for here, you know I wait."

One for the book....
It was Halloween and Rick and I were working the night at the San Ysidro Port of Entry. In celebration of Halloween and for the amusement of all the children crossing the border that night, some of the handlers had funny costumes on their canines. I found a witch's hat at the local pet store and popped it on Rick's head just before we went out to patrol the traffic lanes. About five minutes into our walk along the traffic lanes Rick spun around and started casting into the wind. He ran along the line of vehicles and stopped on a small car with two men inside. After a quick check along the passenger door seam Rick responded by furiously scratching on the door. I will never forget the look on the passenger's face as he realized he had just been busted by a big red dog wearing a little black hat!
This story is in the 2nd printing of book, "K9's Are Human Too" available for sale: www.k9heroesbook.com
---
In Loving Memory of
K-9 RINGO
October 27, 2004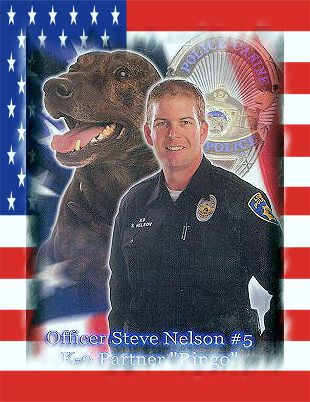 Handler: Officer Steve Nelson
Lodi Police Department
Chief of
Police
Steve Sivard
P.O. Box 95.

Lodi
,
Ohio
44254 (330)948-2040
The Lodi Police Department sadly announces the loss of Lodi Police K-9 "Ringo," who died because of cancer on October 27, 2004. He was 3 ½ years old.Ringo had been a member of the department's K-9 team since April of 2003, and was handled by Officer Steve Nelson. He was a Dutch Shepard, bred specifically for police work and imported from Holland. The two trained together intensively for about six months before Ringo was ready for street duty. He then served as a patrol K-9, riding with Officer Nelson in a black and white car, and doing suspect searches and apprehensions on a regular basis. The two worked street patrol together for over a year.Ringo amassed an impressive number of awards and arrests in his short career. He had received trophies in three of the four police canine competitions that he had been entered in, a rare accomplishment for a rookie dog. In addition, he was one of two SWAT certified dogs for the Lodi Police Department. Ringo had been under treatment for what was believed to be a minor infection. He was diagnosed with cancer on Tuesday and was taken to UC Davis. On Wednesday, it became clear that his condition was hopeless and extremely painful, and he was put to sleep with Officer Nelson at his side. It was later determined that the cancer had spread to Ringo's bladder and other organs. In an amazing tribute to his spirit, however, he had given no indication that anything was seriously wrong until the very end. In fact, he had scored sixth out of 30 dogs in the "protection phase" at the Sacramento Police K-9 Competition, only a week ago. The protection phase is the most grueling event in these competitions, involving real-life scenarios, and is the"bread-and-butter" of police canine work. According to Sgt. Chris Jacobson, LPD K-9 supervisor, Ringo performed beautifully in spite of what must have been his advanced state of illness.Sgt. Jacobson, said that Officer Nelson was devastated by the loss. Police canines spend 10 hours a night working with their handlers, besides training long and hard to become an effective team, and a close relationship develops. To have worked so hard with Ringo and to have seen his rapid development into a first rate working dog only adds to the disappointment. There is also a financial side to this tragedy. Police dogs are purchased through a combination of city budget monies and donations. Ringo cost $4,500 to purchase, not to mention the staff hours spent in training him, and his unexpected death comes at a time when the city budget is shrinking. The norm is for Lodi Police canines toretire after 4 or 5 years of service, and then live out their lives with their former handlers and families. Ringo is the first Lodi canine to have not made it to retirement, and LPD will be seeking a way to replace him in the near future. For the moment however, we mourn the loss of this faithful servant.
Contact: Lt. William Barry at 209-329-2966 or wbarry@pd.lodi.gov
---
In Loving Memory of
K-9 ROYAL
November 23, 2004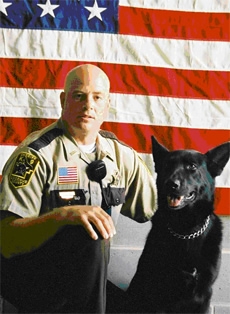 Handler: Deputy Collins Voxland
Goodhue County Sheriff's Office
430 W. 6th St.
Red Wing, MN 55066
651.267.2620

It is with great sadness that we announce that K-9 Royal's tour of duty ended on November 23, 2004. That morning
Collins went to let Roy out for his morning exercise. Collins noticed that Roy was not his usual playful self. He then took Roy to the local vet, but it was too late — Roy passed away unexpectedly at the Vet Clinic.Roy began his career with Deputy Voxland and the Goodhue County Sheriff Department on September 1, 1998. Over the years they proved to be a great asset to the department. Roy did an outstanding job with any task that he was asked to perform. He had several successful tracks, some of which include suspects in an armed robbery, a burglary, vehicle pursuit and domestic assault. Roy also had numerous narcotic finds and he worked closely with the Drug Task Force. Roy certified in several regional trials and one national trial.During those certifications, Roy brought home the following awards:
1999 – 3rd place Article Search at regional trial
2002 - 1st place Iron Dog Competition
2003 - 1st place Iron Dog Competition
2004 – 4th place Narcotic Nationals
2004 – 1st place Department Team at Narcotic Nationals
Roy was also well liked by the public. He performed in public demonstrations for D.A.R.E. students, Cub Scouts, Church Socials, Kid's Day, National Night Out and the local Fairs. Roy loved the affection that he received from kids. Roy, not only were you loved by your handler and family, but by everyone who had the privilege to meet and work with you. You will be missed and never forgotten.
---
In Loving Memory of


K-9 ROSCOE - SAR
April 13, 2004


Handler: Anne Lowatchie
P.O. Box 517
Sgt Bluff, IA 51054


This is my loyal and trusted friend, Roscoe, who I've had for 13 years. I will miss him tremendously, we have been through many different trials and he has always been there to make my life easier. He will have a lot of company with my other dogs and a horse when he passes over... I think he will be happy. Anne
---
In Loving Memory of
K-9 RAYMOND
2004



Handler:
New Hanover County Sheriff's Office
20 North 4th Street
Wilmington, NC 28401
(910) 341-4200

Lulu, this is Terry Jones in Asheboro with the Asheboro P.D. I have just received a call from one of the guys that I was in K-9 school last July. He told me that one of the master trainers service dogs has died suddenly. The dog's name is Raymond and he was working for the New Hanover County Sheriffs Office. If you can help me please let me know and so I can obtain you a photo.
Submitted by: Terry Jones and K-9 Rico - be safe
---
In Loving Memory of
K-9 ROLF
September 21, 2004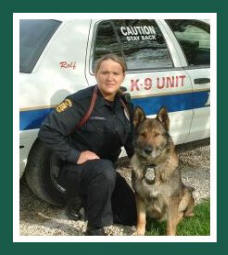 Officer Tracey Whearty
Moberly Police Dept.
300 North Clark
Moberly, Mo. 65270

Rolf passed away on September 21, 2004 after a short but valiant battle with a brain tumor. Rolf was retired in April 2004 and passed away September 21, 2004.
submitted by Shane Newbrough
---
In Loving Memory of
K-9 RUDY
September 15, 1990 - December 18, 2004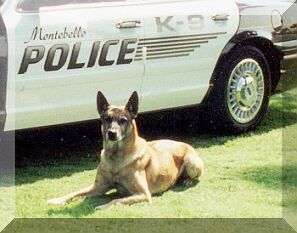 Handler/Partner: Mike Higashi
Montebello Police Department
1600 W. Beverly Blvd.
Montebello, CA 90640
323.887.1313
---
In Loving Memory of
K-9 RONY
December 7, 2004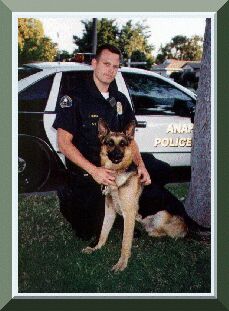 Partner-Handler: Officer Jeff Burke
Anaheim Police Department
P.O. Box 3369
Anaheim, CA
92803-3369

Officer Jeff Burke and Police Canine "Rony" became partners in April 1998. Rony was born in the Czech Republic in May 1996. Officer Burke's and Rony's primary job is to locate dangerous criminals who hide or flee from police. Jeff and Rony enjoy the constant training required with being a team, and both are always eager to go to work. (How many humans can say that?!) Rony lives with Officer Burke at home, and in their off time enjoy playing tug with a rope and relaxing in the grass.
*************
Personal message:
"Do the right thing! It's easier to be proud of the good things-you've done, than to be ashamed at the bad ones..."
Anaheim City Hall
200 S. Anaheim Blvd.
Anaheim, CA 92805
Call us at:(714) 765- 5100 -E-mail us at: mail@anaheim.net
*********
Anaheim PD Says Goodbye to 'Incredible' K9 Rony
Anaheim, Calif. - 12/17/2004 - ORANGE COUNTY REGISTER



When Officer Jeff Burke first set eyes upon his new partner, Rony, all he saw was a 50-pound weakling who kind of
smelled like roadkill. urke was disappointed, to say the least. How would Rony ever help him nab bad guys, he wondered. But after a seven-week training regimen in the spring of 1998, Rony quickly bulked up and became one of the
department's top crime fighters. On Tuesday he took his final resting place at Seabreeze Pet Cemetery in Huntington Beach. More than 40 people bade Rony farewell, including Rony's "family" of Jeff and Claudine Burke, 12 uniformed officers and four German shepherds. Burke stood over a memorial of pictures, flowers and trophies belonging to Rony, and spoke about his partner to the crowd gathered. "Rony taught me patience, tolerance and compassion," Burke said. "I will continue to take the things I learned from Rony to be a better person and a better father." Rony demonstrated his fearlessness on many occasions until he retired from the Anaheim Police Department in June 2003. The department has six German shepherds in its canine detail. It costs about $10,000 to acquire and train a dog. When an armed and dangerous parolee hid in a backyard shed, burrowed under six feet of dirt and debris, Rony was there to dig him out and bring him to justice. When a man barricaded inside a home began randomly shooting, Rony guarded the building for four hours until the man was safely arrested. And when a viciously beaten woman lay clinging to life along the Santa Ana River bed, Rony was able to find her just in time. Rony's life took him from the Czech Republic to Canada and finally Orange County. But it all came to an end on Dec. 7, when Rony died of natural causes. He was 8. With Burke, Rony assisted in 114 arrests and more than 400 suspect searches. Officers in the department's canine detail looked up to Rony as well. "Rony was incredible, he would just jump on piles of lumber, looking for bad guys," said K-9 officer Brian Leist. "He set the bar way, way up there for us handlers." Police departments use specially trained dogs partly to save time and manpower, said Burke. "It can take five hours to search a building, but a canine can search in about a quarter of the time," Burke said. Dogs also can use their sense of smell to find suspects hiding in difficult-to-find places, like attics or underground. Although Rony spent most of his time on the job chasing after dangerous criminals, at home his job was to be a friend and guard to Claudine and Andrew. Claudine wiped tears from her eyes as she stared at pictures of Rony taken in the family's Corona back yard, and during a summer trip to Lake Havasu. "He was an absolutely perfect dog," she said. "I had complete trust in him."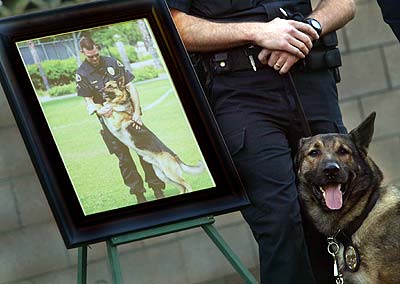 Anaheim police dog,Kaiser sits quietly during the funeral ceremony Tuesday for fellow police dog, Rony.
submitted by Jim Cortina, Dir. CPWDA
---
In Loving Memory of
K-9 RICO
November 29, 2004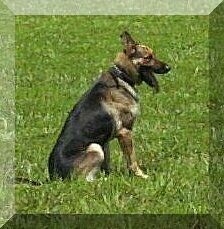 Partner: Officer Michael Moultry
Metropolitan Nashville Police Department
K-9 Section
2715-B Tucker Road
Nashville, TN 37218- PH:(615) 862-7623

I am sending this on behalf of K-9 Officer Michael Moultry, who lost his partner on 11/29/04 from complications as a
result from his stomach flipping. He was rushed to the Vets office on 11/26/04 when officer moultry went to get his
partner for work and noticed something was wrong with him. He had surgery performed to correct this and seemed to be doing better. Two days passed when Officer Moultry was getting ready to visit his partner at the vets office when the phone rang. It was the vets telling him that K-9 Rico had took a turn for the worse and that he needed to get down there right away. On the morning of 11/29/04, K-9 Rico passed away. K-9 Rico was loyal and courageous partner and friend who will be deeply missed by the members of the Metropolitan Nashville Police K-9 Section and especially by Officer Moultry. K-9 Rico had only been on the streets for about three years and had many more yet to serve until this tragic lose. He was always at Officer Moultry side, protecting himand serving him without fear. Rico, rest in peace until one day when you will meet your partner once again.
submitted by "Lawdog"

Photo was taken this past June when we were getting ready for our annual USPCA region dog trials.
---
In Loving Memory of
K-9 REX
July 22, 2004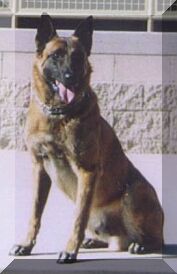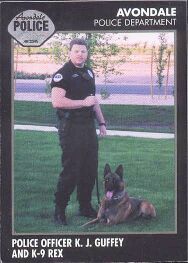 Partner:

Officer Kris Guffey


Avondale Police Department
11485 W Civic Center Dr.
Avondale, AZ 85323 Map
(623) 478-3600

On July 22, 2004 the Avondale Police Department Canine Unit was doing an in-service. While doing a scenario, K-9 Rex received a laceration to the top of his nose. Upon arrival at the Emergency Animal Clinic, Rex was checked out and the vet determined that the wound would need sutures. Blood samples were taken from Rex for testing. All blood tests came back good. Rex was administered anesthesia so that the wound could be sutured. During the surgery Rex stopped breathing. The animal clinic staff immediately started CPR and worked on Rex for a long time. Unfortunately resuscitation efforts were unsuccessful. Rex was with the Avondale Police Department and handler Officer Kris Guffey for five years and will be missed deeply. K-9 Rex was an eight year old Belgian Malinois. Officer Guffey had been serving on the Avondale Police Department for fifteen years and has been a K-9 handler for eight years at the time of Rex's passing. Rex and Officer Guffey were a team for five years. They were assigned to the Patrol Division and S.W.A.T. Division. Rex was trained in narcotics detection, area searches, building searches, criminal apprehension and handler protection.|Officer Guffey is the K-9 Instructor/Trainer for the department's K-9 Unit. Rex will be greatly
missed by his partner, his family, and the Avondale Police Department. Officer Guffey continues his career with the Department.AZ scott@jlcreative.net (webmaster)
---
In Loving Memory of
K-9 ROLF
September 21, 2004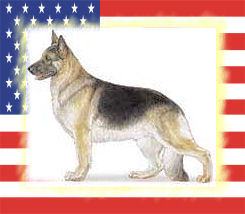 300 N Clark
Moberly Mo. 65270
660-263-0346
Tracey is another K-9 handler at my department. Her partner was named Rolf. We retired him in April 2004 and
she has a new dog. He passed away on September 21, 2004 from a brain tumor. I mentioned it to you and you said you would get it on the site we just needed to send you some info.
submitted by Shane Newbrough
---
In Loving Memory of
K-9 RUDY August 2004
& K-9 BO July 2004
(LODD) Line of duty death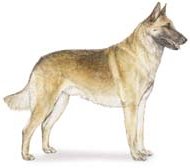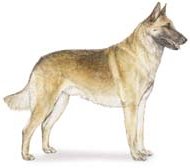 Partner, Sergeant Jim Bernardi
Madera County Sheriff
Deputy Scott Jackson
Madera County Sheriff's Headquarters
14143 Rd 28
Madera Ca. 93638
Administrative Monday - Friday 8 am - 5 pm (559) 675-7787
Information 24 Hours (559) 675-7770
sheriff@madera-county.com

Local dog fills one void in K-9 unit - The Wednesday, September 29, 2004
Cora, 7-year-old Belgium Malinois, is the newest member of the sheriff's K-9 unit. Submitted after learning about the tragic and sudden loss of two Sheriff's K9s, Oakhurst resident Dwayne Hurd came forward to donate his 7-year old Belgium Malinois, named Cora. During their years together, Hurd and K9 "Cora" conducted random drug checks - mostly through schools. Hurd's retired now, but his faithful partner still has a few good years left, and according to the K9 Team, appears to love her job. "She's definitely got a nose for dope," says Deputy Scott Jackson. Jackson, who was recently appointed to lead the department's K9 Team, suffered a severe set-back recently, when he lost his trusted K9 partner and companion "Rudy." The 11-year-old Belgium Malinois died of cancer in August. But "Rudy" wasn't the
only loss to the department. "This summer," notes Sheriff John Anderson, "we also lost a tried and true gentle giant named K9 "Bo." A Rottweiller assigned to the Mountain division, "Bo" died suddenly while on duty in July. Doctors believe he succumbed to heart failure. "Bo's" partner, Sergeant Jim Bernardi led the pack of 5 K9 Deputies for more than 10 years. "With two Sheriff's dogs down," Anderson said, "the county saw fit to authorize their replacement and budget our department so that could purchase two new K9's. But we are also grateful to Mr. Hurd for his donation. We can always use another drug-sniffing canine." "We welcome the drug sniffing addition to our force, as we continue to search for two canines." says Deputy Jackson … adding, "We are specifically interested in adding another cross trained dog certified in evidence search and suspect apprehension." Jackson has served the K9 Unit with distinction for nearly a decade and has been working with "Cora" to prepare her for certification in order to join the department's elite K9 team. Since she was donated by a member of the mountain community, "Cora" will more than likely be assigned to continue sniffing for illicit drug activity there. Eastern Madera County spans 1,200 square miles. Communities patrolled include: Coarsegold, Oakhurst, Raymond, Ahwahnee, Bass Lake, North Fork and O'Neals. K9 "Cora" is the third drug-sniffing K9 to join the force. She joins K9 "Zak" a spirited Springer Spaniel and K9 "Rocky," a rambunctious chocolate Lab - both dogs have proven their worth time and again during vehicle stops and a number of county wide drug raids in which they assisted narcotic agents with MADNET. Also on the force, K9 "Hasso," a German Shepherd, who is currently
the department's only cross trained K9 in evidence search and suspect apprehension.



The Sierra Star - 49165 Crane Valley Rd [426] • PO Box 305 • Oakhurst, CA 93644-8621
Phone (559) 683-4464• Fax (559) 683-8102
---
In Loving Memory of
K-9 RANGER
August 21, 2004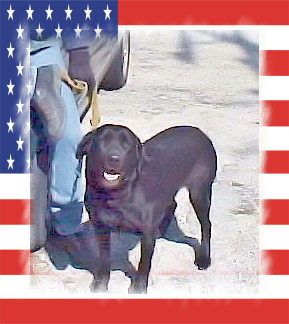 Handler: Keith Coleman
Ottawa County Sheriff's Office
312 N. Ottawa
Minneapolis, KS 67467
Phone: 685 392.2157 fax: 785 392.3659
email: otso@nckcn.com
Ranger, a Black Lab passed away afer being sick for several weeks. The vets were unable to determine what was wrong with him. Ranger was trained in narcotics detection.
submitted by Kansas Police Dog Association.
---
In Loving Memory of
K-9 REX O'DONOHUE
2002 — August 30, 2004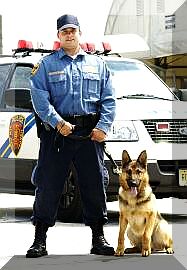 Partner: P. O. John O'Donohue
New Jersey Transit Police Department
K-9 Unit - 703 Ferry St. Bldg. #1 - Newark, NJ 07105
Veternarian Medical Assistance Team #1
worked on REX
Photo by: Michael Rosenthal - NJ TRANSIT

Died in the line of duty during the Republican National Convention.
K-9 Rex was a handsome German Shepherd who graduated from K-9 Scent Class, Explosives Detection, on July 30, 2004. Rex was a member of The New Jersey Transit Police K-9 Unit. He was an excellent police dog and will be missed.
*************
It was nice to hear from you. I've been so busy. I have another dog now. His name is J.J. He's great. I got him in October, and completed training in January. So we have been patrolling for a few months now. He's almost twice as big as Rex was. I'll reach out and send you a pic when I get a chance...Talk to you soon. John
NJ9C1@aol.com submitted by John Gillespie
---
In Loving Memory of
K-9 RICO
July 20, 2004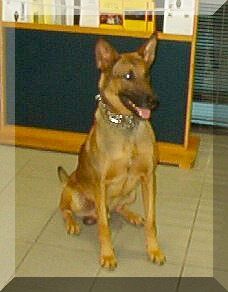 Partner: Deputy Rodney Hamilton
Special Operations
Pima County Sheriff Office
1750 E. Benson Hwy.
Tucson, AZ 85714
520 741.4600

*FOR IMMEDIATE RELEASE* July 21, 2004
Death of a Police Canine
On July 20, 2004, at approximately 7:47pm, deputies located a stolen motorcycle at Helmet Peak and La Villita. When a traffic stop was attempted, the motorcyclist fled leading deputies on a chase that ended at I-19 N/B at Kilometer Post 74. The suspect fled on foot into the desert area, and a search for him was initiated. Deputy Hamilton and his canine partner, Rico, began searching the desert for the suspect. At approximately 8:30 pm Rico alerted to the suspect, who had apparently doubled back and was crossing I-19. As Rico crossed I-19 in an attempt to apprehend the suspect, he was hit by a passing vehicle and killed.
Rico was four years old. He had been with the Pima County Sheriff's Department for 1 ½ years and was Deputy Rodney Hamilton's partner the entire time. Rico served the Pima County Sheriff's Department and the citizens of Pima County very well; we are very saddened by this tragedy.
Public Information Officer - Pima County Sheriff's Department
*************
Rodney Hamilton, a Deputy with Pima County SO (Rich Pettitt's old Department) lost his dog last night. Great dog and a great handler.
Rodney is a Certifying Official with NPCA. Rodney Hamilton and his K9 Rico were searching for a suspect this evening, there had been a pursuit down in Green Valley as Rodney was coming in for training tonight so he went down to help. Anyway the guy bails from the motorcycle and heads into the desert. When Rodney arrives at the scene he starts a scout with the other officers as backup. After 4-5 minutes of searching the dog gives a strong alert( the bad guy is wanted for driving a stolen motorcycle and couple of outstanding warrants for agg-assault on a sheriff's officer in Nebraska) Rodney deploys the dog. The dog heads off into the brush after a minute or so the officers hear a loud thump near the highway, Rico was struck by a passing car. It appears the suspect doubled back and crossed the highway with Rico not far behind him. Rico died at the scene. We spent the next three hours searching for the suspect with no luck, but we're not through yet we think he might be staying somewhere in the area apparently he has a female companion with him, she wasn't on the bike but there clothes and stuff were tied to the bike so will a start search the area in the morning. How's Rodney doing, not good. He's taking it pretty hard, I think the hardest part was telling his
youngest daughter about Rico's passing, she was pretty attached to him.
Steve - Teresa Wilson
, Grants & Planning Supvr.

submitted by
Ronald Labarriere
&
Dick van Leenen
& Jim Cortina, Dir. CPWDA
---
In Loving Memory of
K-9 REX
June 23, 2004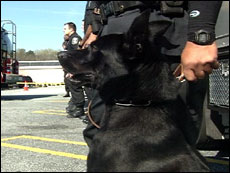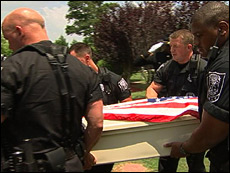 Partner/handler: Officer J.J. Davis
DeKalb County Police Dept.
Sgt. Jeffrey Rutland - K9 Div.
3630 Camp Circle
Decatur, GA 30032
404-294-2344
DeKalb K-9 Buried With Full Honors Harry Samler Reports

Law enforcement officers carry Rex's casket to its final resting place.
Web Editor: Manav Tanneeru = Last Modified: 6/23/2004 11:00:41 AM
DeKalb County police on Monday buried a K-9 named Rex killed in the line of duty. "He was much more than a dog, he was a cop just like the rest of us," said Sgt. J.W. Rutland. "In the end, Rex was just a soldier in the battle against crime and soldiers sometimes die." The K-9, an Alaskan Malanois, was a two-and-half year old. He was a patrol and narcotics dog for DeKalb County. Last Wednesday, Officer J.J. Davis, the K-9's partner, left him in the patrol car with the car running, which is considered standard procedure. The car, however, overheated and caught fire. Rex was killed in the fire. "What I can say about Rex is that he taught me more than I taught him," Davis said. Davis has been working with the K-9 unit for 10 years. Davis, a veteran officer, planned to retire with Rex. Rex was buried with full honors in a cemetery dedicated specifically to service dogs. "Somebody asked me if I liked dogs and if I liked working with them. I said, 'If there's no dogs in heaven, I wouldn't want to go," Davis said. Rex was one of five dogs in the DeKalb K-9 unit. The program began in 1994.
---
In Loving Memory of
K-9 REILY
Febraury 15, 2001 - March 14, 2004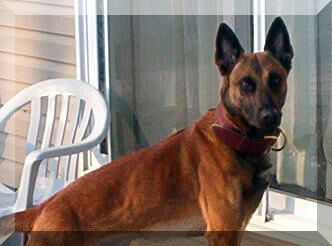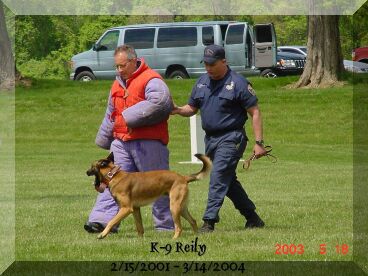 Partner: Officer Scott Stenger
BALTIMORE CITY POLICE DEPARTMENT
K-9 Unit
292 W. 29th St. - Baltimore, MD 21211
phone: 410 396.2380
submitted by Jim Cortina, Dir. CPWDA
---
In Loving Memory of
K-9 RAIDER
March 24, 2004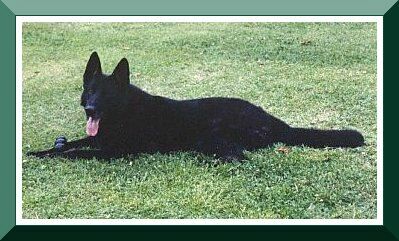 Partner: Sgt. Matt Perkinson
Henderson Police Department
200 Breckenridge St.
Henderson, NC 27536

My partner's name was "Raider" he was a solid black Czech shepherd that came to our department in 1994. I was so blessed to become his handler in 1998 and we were together until he was retired in August of 2003. Due to health problems he was put to sleep on March 24, 2004 at 10:20 A.M. in my arms, outside in the warm sunshine, surrounded by a few other officers that were close to him from previous cases worked by "Raider". My partner was then laid to rest at our police training grounds, an area he loved to play and train at, and a place where he and I would go for a few moments of peace and quiet during a shift, to eat lunch and to "stretch our legs". "Raider" is missed so much by my wife also, who is taking it very hard. I could go on and on and I figure you get emails like this all the time, but it helps to let it out bit by bit. Thanks for your time and understanding.



Memories.......
There are so many memories, but two that come to mind, is the first nightthat he and I were in K9 school I ordered a pizza, set it on the table went to the bathroom for about 20 seconds, came back out and the whole pizza was gone! Raider was laying down in the floor moaning with a hurting stomach!! The serious case came when we just got out of school, and Raider and I tracked down 5 people involved in a first degree burglary case. 4 of the suspects stayed together and we caught them, which led to the arrest of the fifth one.
---
In Loving Memory of
K-9 ROOKIE
June 30, 2004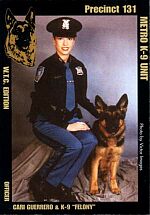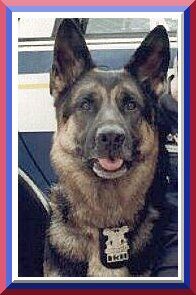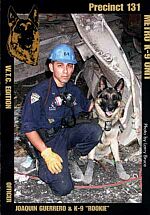 Officer Joanquin Guerrero & wife, Officer Cari Guerrero
with K9 Rookie and K9 Felony
WTC 9/11
Handler: Officer Joaquin Guerrero
Precinct 131 - Metro K9 Unit
P.O. Box 5446
Saginaw, MI 48603
phone: 989.759-1288

On 9/11 when America was attacked, Precinct 131 Emergency Response Team responded to Ground Zero. Officer Joaquin Guerrero and K9 Rookie spent 10 days at Ground Zero locating the missing victims of the World Trade Center.
Officer Guerrero and K9 Rookie worked along with NYC Police & Fire departments handlers and K9s, spent 12-14 hours each day working the pile.We, as American should never forget the tragedy that struck our nation on 9/11. May we never take Freedom, Life or this great county for granted. It was bought and paid for by men and women who gave
the supreme sacrifice so we would have what we have today, "FREEDOM."
***************
Personal Message:
"For he is God's servant to do you good, but if you do wrong, be afraid for He does not bear the sword for nothing.
He is God's servant, an agent of wrath to bring punishment on the wrong doer." Romans 13:4.
UPDATE
Utah rescue dogs part of World Trade Center follow-up study
Jake, a 9-year-old Lab owned by Mary Flood, of Bountiful, participated in search and rescue work at the World
Trade Center. He is part of a study of the ordeal's possible ill effects on dogs. By Elizabeth Neff - The Salt Lake Tribune

It has been almost three years since Utahn Nancy Hachmeister and her German Shepard, Ivey, searched through the rubble of the World Trade Center in New York for survivors. But now researchers are using medical technology designed for humans to see whether Ivey and other rescue dogs used after September 11 might pay a price for their service. Sniffing for survivors through smoke, dust, jet fuel, and asbestos exposed the dogs to known carcinogens that could lead to higher cancer rates, said veterinarian Liesa Stone. Working with the Iams Pet Imaging Center in Washington, Stone is taking MRI images of the dogs' head and nasal region to check their health as part of a five-year study. Two of the 24 dogs taking part in the free imaging study, Ivey and a Labrador named Jake, live in Utah. A total of about 90 rescue dogs are also having their blood drawn and chest X-rays taken as part of the study in conjunction with the University
of Pennsylvania and the American Kennel Club Canine Health Foundation. So far, 10 dogs that worked as part of the 9-11 disaster team have been found to have cancer. Among them is Rookie, a Michigan police dog with a tumor in his right jawbone that was discovered early enough to be removed. Still, no definitive link between the dogs and their work at the World Trade Center has been established. "You can't make any conclusions until the end of the study because statistically you have to look at everything: the age of animals, breed, locations of cancer, the normal risk," Stone said. Mary Flood of Bountiful and her 9-year-old Lab, Jake, flew to Virginia last year for an MRI. "It's fabulous what they are doing," she said. "They've got a baseline now of how Jake is, and he's doing fine." The research could lead to owners finding ways to help their rescue dogs avoid cancer in the future, whether through diet or otherwise, Flood said. She and her dog will head to Boston in August to get Jake recertified as a Federal Emergency Management Agency search specialist dog, a task that includes tests of agility, obedience, and ability to find victims in rubble. Hachmeister's Ivey -- the fourth rescue dog she has owned in more than 20 years of working with them -- is also feeling fine. She called the study a good idea. "If it helps me down the road with my next dog, then it's worth it to me," said Hachmeister of Bountiful. Ivey's reward for a job well done, her owner says, is getting to play fetch and a game of tug of war with her favorite toy -- a ball attached to a rope. "It's all a game for them," she said. "Some dogs work for food, some dogs like Ivey work for a ball, and she'll go all day." Any rescue dogs involved in 9-11 can get a free MRI scan at the Iams center, even if they are not a part of the study. Using MRI machines on dogs has enabled veterinarians to make better diagnoses in recent years, Stone said. "Before, we didn't know dogs had strokes," she said. "Now with MRI we do know they have them." Getting an MRI for your family pet can be expensive, ranging between $800 to $1,000. But it can show what might otherwise require several exploratory surgeries, Stone said. One of Saginaw Michgian's best crime fighters is in a fight of his own. Rookie, a search and rescue dog with the Saginnaw Police Department has cancer. And now the dog who has helped his community for eight years, now needs the community to help him. Rookie is spending his days tired, withdrawn and lethargic. Instead of fighting crime, this officer is fighting for his life. On Wednesday, Rookie will have what the police department hopes is a life saving operation to remove a cancerous tumor from his cheek, a tumor that may have developed in his body while working at ground zero in New York City. "There were so many things in the rubble that could have triggered this, asbestos, smoke, and Rookie was right down there in it," said Joaquin Guerrero of the Saginaw Police Department. And officer Guerrero doesn't
think Rookie's rescue efforts after 9-11 were his greatest achievement. He says that honor goes to his community
work. "Rookie has helped so many kids, in eight years by going to schools and youth camps, he has touched the lives of more than 240 children," said Guerrero. Like any cancer patient, Rookie's future is uncertain.. Right now the Saginaw Police Department is hoping and praying for the best for one of their own.
******************************
OFFICER GUERRERO has been working with the Saginaw Police Department since 1989 when he started out as a patrol officer. In 1994 Officer Guerrero was assigned to the Federal Gang Task Force. In 1996 he received his new partner, K-9 Rookie, and was assigned tothe K-9 unit. In 1996 Officer Guerrero and his partner Rookie began fighting the war on drugs and crime in the city streets of Saginaw. In 1998 Officer Guerrero created the program PRECINCT 131. "I'm tired of seeing young people get hurt out there. I've spent 10 years with the department, and in that time I've seen countless lives destroyed on the streets. That is why I do this, to save the lives of our youth. They are our future."
************
Officer Guerrero is the president and founder of this program and project. He has a degree in Criminal Justice.
Officer Guerrero has been also trained through the International Fellowship Of Chaplains in the areas of critical incident stress management, critical incident stress debriefing, depression, divorce, and death counseling, ethics, confidentiality, and law.



K-9 Rookie died while still on duty with cancer.
Rookie, a Saginaw police dog who worked at WTC, dies at 8
The Associated Press 6/30/2004, 1:22 p.m. ET
SAGINAW, Mich. (AP) — Rookie, a police dog who searched for victims of the Sept. 11 attack on the World Trade
Center, died Wednesday. He was 8. The German shepherd, who was a member of the Saginaw Police Department since
1996, died of cancer, Chief Donald F. Pussehl Jr. said. "Rookie was courageous and fought to the end," Pussehl told
The Saginaw News. The drug- and search-and-rescue dog worked side-by-side with his partner, Officer Joaquin Guerrero, as recently as Monday. When the pair ended their shift, however, officerscould sense that Rookie was not well. A veterinarian discovered a tumor in Rookie's mouth in January. He underwent surgery Feb. 4. Guerrero did not know if Rookie would survive the procedure, so he and many of his co-workers were thrilled when Rookie pulled through and returned to work in April.



Four hundred people and 20 fellow police dogs turned out to pay their respects to Rookie, who searched for victims of the Sept. 11 attack on the World Trade Center. The German shepherd, a member of the Saginaw Police Department since 1996, was 9 when he died of cancer June 30. The mourners who gathered Wednesday at Arthur Hill High School included Officer Joaquin Guerrero, who carried Rookie's badge in his breast pocket. "This is going to be the roughest day in my life today," Guerrero told The Saginaw News. "People don't realize - it's like I lost my son. I've had Rookie since before I was married." In his career, Rookie worked 1,600 cases, tracked 224 suspects and searched 450 cars, 87 buildings, 21 lockers and 10 jails. He recovered $106,000 in drug money and, with Guerrero, visited 230,000 school children as part of an anti-crime program. Rookie underwent surgery on his jaw in February to remove a cancerous tumor. He worked full-time until two days before his death.