In Loving Memory of
K-9 VEKO
February 24, 2003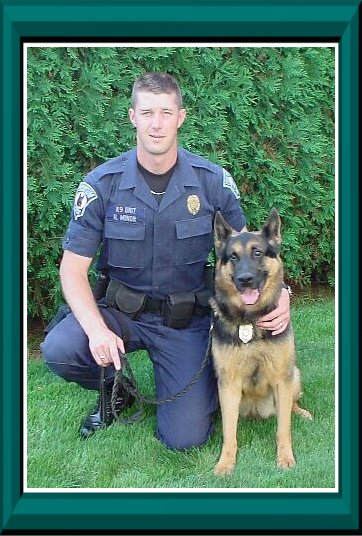 Handler: Officer Henry Minor
Manchester Police Department
239 East Middle Turnpike, - Manchester, CT 06040
(860) 643-3327

With deepest Sympathy, I have to report that K-9 Veko passed away on 02/24/03. The decision was made to put him to sleep due to severe medical problems which prevented him from walking. Veko was 11 plus years old, and served the Manchester Police Department for over six years. Officer Henry Minor and "Veko" were the Award Recipients in 2001 of the the highest award given to a Connecticut K-9 team. This was the result of a particular violent encounter with an offender. Both Officer Minor and "Veko" demonstrated unbelievable persistence, courage and bravery. He will be sadly missed by his partner and the citizens of Manchester who he faithfully served. A memorial service will be planned at a future date.
Jim Cortina, Dir. CPWDA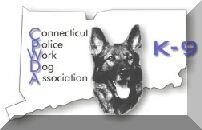 Daniel Wasson Memorial K-9 Award
,

Storm is working with Officer Minor after
Veko retired.