In Loving Memory of
K-9 NASH
December 1, 2002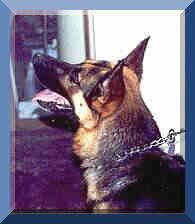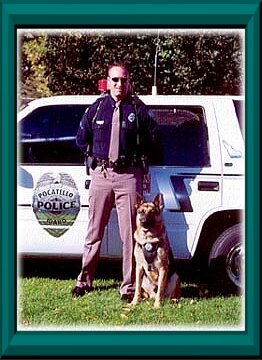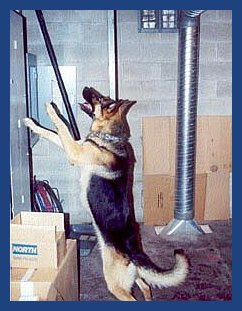 Handlers: Officer Ian Nelson
& Officer Troy Albright
Pocatello Police Department
911 N. 7th Ave.
Pocatello, ID 83201
Phone: 208.234.6100
Sgt. Canfield (Officer in charge K9s)
We have lost K-9 Nash due to natural causes. He was buried on December 4, 2002. His handlers are Officers Ian Nelson
& Troy Albright from the Pocatello Police Department in Pocatello, Idaho.
Chris Ward
Idaho Police Canine Association
Secretary/Treasurer
---
In Loving Memory of
K-9 NIKKI
November 9, 2002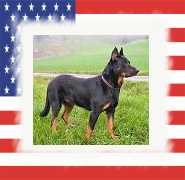 Handler: Officer Tim Tonsor
High Point Police Department
1009 Leonard Avenue
High Point, North Carolina 27260-5321

Nikki was Tim's second dog, a Beuceron, looked like a Doberman on steroids. Nikki was a great dog and about four to five years into his K-9 work, he developed cancer of the jaw and had to have surgery which caused him to be retired, he couldn't bite that hard any more. Tim kept him at home after that. Nick as I called him, was a phenomenal tracker. I think he went through his career with about a 50% tracking success, which is very, very high.
---
In Loving Memory of
K-9 NERO
February 17, 2002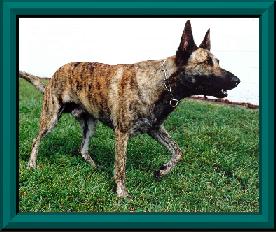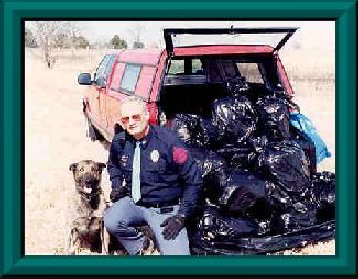 Handler: Trooper (Ret.) Jerry Schenck
Nebraska State Patrol
Grand Island, NE

Retired State Patrol dog dies
Dutch shepherd Nero was the first patrol dog to join Troop C
By "Sarah Schulz" <sschulz@theindependent.com> The Independent.Com http://www.theindependent.com/stories/021902/new_nero19.html
Retired Nebraska State Patrol dog Nero, who was known for his drug seizures, died suddenly Sunday afternoon. Jerry Schenck, the retired trooper who handled Nero, said the dog was about 13 years old and had been in good health. He suffered an embolism, which caused his body to fill with blood, Schenck said. Nero, a Dutch shepherd, was the first patrol dog to join Troop C, which has its headquarters in Grand Island.
He began his work in May 1992 with the badge number 337R and retired with Schenck in December 1997. During his six years of service, he helped seize approximately fifty million dollars worth of drugs. Schenck said, "Drugs were his forte, he was a great drug dog." He was also used to track suspects in buildings or large open areas and was trained to protect Schenck and other law enforcement agents. Nero also loved children. Schenck said he often took the dog to schools to give demonstrations and to talk about the dangers of drug abuse. He said he could let Nero go into a crowd of children to play and be petted, which is a rare trait for a police service dog. "He loved going to schools," Schenck said. The duo also had a business for a few years called Nero the Hero, he said. Together, they did drug searches at schools. "As Nero got older, I let him be a dog," he said. No special services are planned for Nero. Schenck said he buried the dog on Monday on his acreage at 1030 McMartin Ave. "I buried him as my family," he said. In an e-mail sent to The Independent on Monday, Schenck wrote, "Nero was my friend and partner, and he left me with many, many great memories."


Lt. Mike Kerby-& M. Williams 3600 N. Academy Rd. Grand Island, NE 68801 308.385.6030 308.385.6000 - A special thanks to Trooper Mark Williams, & reporter Sarah Schulz for their help
---
In Loving Memory of
K-9 NIKKO
August 20, 1996 - August 5, 2002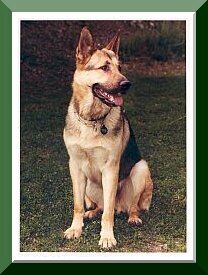 Partner: Sonja Nordstrom
FBI Los Angeles, CA
Los Angeles Field Office
11000 Wilshire Blvd
Los Angeles, CA 90024

BELOVED FBI SEARCH AND RESCUE DOG DIES IN THE LINE OF DUTY AFTER ACCIDENTAL FALL
Ronald L. Iden, Assistant Director in Charge of the FBI in Los Angeles, regrets to announce the death of Nikko, an FBI Search and Rescue dog who suffered an accidental death while on duty for the FBI in Portland, Oregon. Nikko, a German Shepherd Cadaver Detection K9, assigned to a Special Agent of the FBI's Los Angeles Division, was five 2 years old at the time of his death
Nikko and his Special Agent handler were dispatched to the Portland Division of the FBI on August 5, 2002 to assist in the ongoing search of kidnap victims in the Portland area. Nikko was one of many dogs participating in the search and was cross-trained for multiple specialties. The dogs were preparing for a search when the tragedy occurred. Nikko had participated in several investigations conducted by the FBI including, but not limited to, the investigation into the location of homicide victims in Yosemite, California, the investigation of the site of the September 11th, 2001 crash at the Pentagon in Washington, D.C. and the recovery of a homicide victim buried four feet deep in Riverside, California. Most recently, Nikko accurately indicated for investigators the bodies of two homicide victims submerged more than 300 feet deep in a northern California lake. In addition to criminal investigations, Nikko boosted morale for FBI employees in Los Angeles by demonstrating his skills at official events. Nikko conducted presentations and demonstrations for the FBI's Junior Special Agents at various elementary schools and was always considered the highlight of the yearly program. Nikko was a loyal public servant dedicated to his FBI family and will be missed dearly by all those whose lives he touched. Search and Rescue dogs are an integral part of many investigations conducted by law enforcement at all levels and their work often goes unnoticed due to its sensitivity. Search and Rescue dogs work enthusiastically and without complaint in physically and mentally stressful environments. Currently, there are six cadaver detection K-9 handler teams in the FBI. Each has been tested to stringent standards set in their respective areas. Nikko was certified in search for live humans, the detection of cadaver/human remains and the detection of United States currency. Nikko was certified by the State of California Office of Emergency Services and the California Rescue Dog Association. He trained regularly with police patrol canines, search and rescue groups and the Los Angeles Sheriff's Department Search Dogs. His handler is a member of the Los Angeles County Police Canine Association. In spite of ever increasing technological capabilities, a dog's scenting and hunting ability is unmatched.