In Loving Memory of
K-9 EBO
December 19, 2002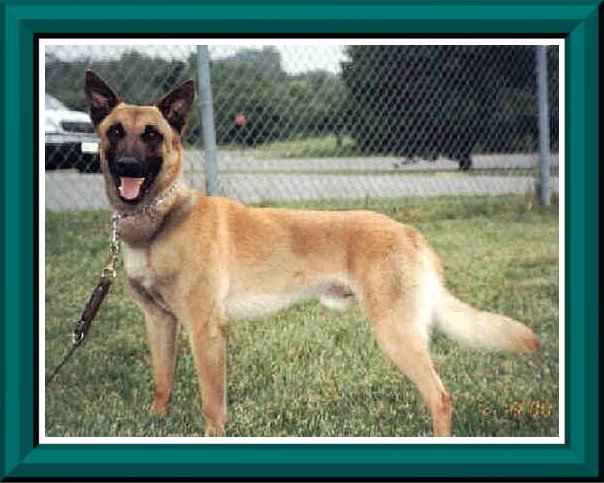 Handler: Officer Doug Haymans
Washington Metro Transit Police
600 5th St. North West
Washington, DC 20001-2693
Patrol Division: District One 202-962-2696--Patrol Division: District Two 202/636-7117
This is my partner, K-9 EBO. He was a six year old malinois, "A Pocket Rocket."
He was struck and killed in the line of duty by a car while working on December 19, 2002 at 1730 hrs.
Our condolences to Officer Doug Haymans and the Metro Transit Police Department on the loss of K-9 Ebo who was killed on December 19th, 2002 while on duty near the Branch Avenue, Metro Station. Our thoughts are with you.
**********
Police win awards in the U.S. Police Canine - Association's Region Three trials
Metro Transit Police recently racked up several awards during the U.S. States Police Canine Association Region Three Trials. Hosted by the Montgomery County Police Department, the trials tested police officers' and their K-9 partners' abilities to work together in apprehension situations and contraband detection simulations. The trails also tested the K-9 partner's ability to follow and obey commands. The first place team award went to Sgt. George Colvin and Officers Douglas Haymans, Earl Brown, and Paul Ludwig and their K-9s Boris, Ebo, Condor, and Hutch. The Distinguished Patrick Cahill Award, the third place overall award, the second place criminal apprehension award, and the second place obedience award went to Officer Haymans and K-9 Ebo.
---
In Loving Memory of
K-9 EROS
2002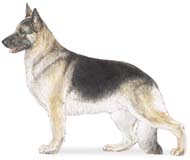 Handler: Officer Dennis McCall & Former Officer Mike Dickson
Anderson County SC Sheriff's Office
305 Camson Road Anderson, South Carolina, 29625 864-260-4400
Chief of Police Darrill McConnell
401 S Main St Anderson, SC 29624 (864)231-2272
I learned that several months back the first drug dog, for the city of Anderson passed away. He was handled by a friend of mine Mike Dickson. I will give Mike your e-mail and have him send you the info as I am not sure about it.
I think the dog's name was Eros but I cannot swear to it.
---
In Loving Memory of
K-9 EDDI
April 2002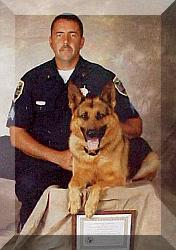 Handler: Sgt. Michael Fryzel
St. John Police Department
Dolton, IL
SERGEANT MIKE FRYZEL joined the St. John Police Department in 1990. He served five years in Dolton, Illinois
as a Patrol Officer, Detective division Tactical Officer and a member of their S.W.A.T.team. He is a Patrol Supervisor, Drug Interdiction Unit Commander and the Reserve Officer Program Coordinator.