In Loving Memory of
K-9 Newby
July 24, 1988 - March 24, 2001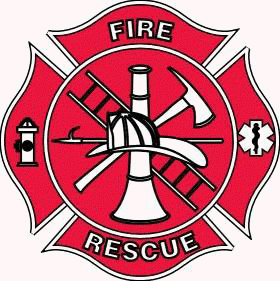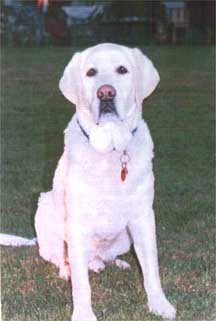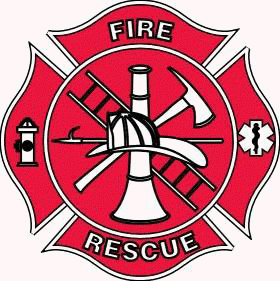 Handler: Susan DeAntonio
Rancho Cucomonga Fire Department
CA
Newby was originally a loyal guide dog who flawlessly guided Mr. Brown for two years throughout Chaffey College and the city.
After they were involved in an accident crossing the street, Newby was generously given up for adoption by Mr. Brown
to Fire Investigator De Antonio; he refused to cross streets again.
Newby was sponsored by Soroptimist International Baldy View as a community service project. He was specifically obtained for
Mr. Brown. The Soroptimists continued to sponsor Newby through payment of some of his training costs and support of his
trading cards. Newby was known internationally through 12,000 'K9 Newby' trading cards distributed throughout the U.S.,
Siberia, Japan, China, Hong Kong, Canada, Mexico, England, Israel, Germany and Norway. Newby was made an official
'Arson K9' Dec. 7, 1994 and had a distinguished career, investigating 100 fires worth millions of dollars. He was
privileged to be honored twice by WeTIP as investigator of the year. He performed the first-ever Fire K9 demonstration
in an RC courtroom. The jury convicted the arsonist and sent him to prison for four years. Newby served the community
in other ways. Off duty, he visited hospice patients. He often comforted children and grandchildren of hospice families.
There were many times his beautiful, soft white coat caught the tears of grieving loved ones, unable to express in words
their pain and loss. Newby also called on the pediatric unit at Kaiser hospital to visit Rookie Joshua Wilson. Hospital
staff still recall the time they found Newby napping in bed with the happy patient.
Newby was promoted to 'Training Officer' in 1998, when he selected K9 Gator to be the second 'Arson K9' at RCFD.
Newby did all the training of Gator and K9 'Spanner,' of LA County fire department. Newby retired Oct. 9, 1999.
He greeted visitors and joined tours at the fire station. He was Rancho Cucamonga Fire District's fulltime Ambassador
of Goodwill. He will be missed.
---
In Loving Memory of
K-9 NERO
2001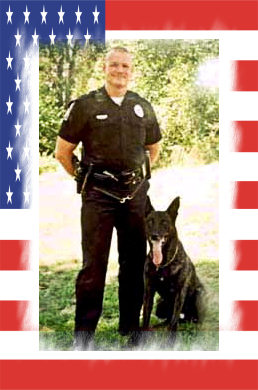 Handler: Officer Bartley
Bellevue Police Department
450 110th Ave NE
Bellevue, WA 98004
(425) 452-6917

Police Service Dog Nero - BPD's K9 Unit began in 1995 when Officer Bartley was paired with Nero in 1995.
Nero and Officer Bartley were partners for six years until Nero's death in 2001.
Bellevue Police K9 Unit - Bellevue Police Department's K9 Unit began in 1995 with a Dutch Shepard, called "Nero."
Nero was a dual purpose dog and was assigned to Officer Bartley. He was a fantastic dog and was a critical factor to
the success of BPD's K9 Unit to this day. He died in 2001. The Bellevue Police Department currently has three
police service dog teams available. In addition to working a beat and handling calls for service, the K9 units are
often called upon to assist other federal, state, and local police agencies when K9 assistance is needed.
Officer Bartley is the most seasoned BPD K9 handler and has served has coordinator of the K9 Unit since August, 2008.
He was the first officer selected to handle a Police Service Dog (PSD) back in 1995 with Nero. Before that he served
four years as a military police K9 officer in the US Air Force before joining the Bellevue Police Department in 1992.
Officer Bartley was paired with Blitz in 2002 after Nero passed away. He teamed up with Rex in 2006, when Blitz
was retired and Rex's previous handler left to serve another police department. See the K9 memorial page for more
information on Nero and Blitz.