Memorials to Fallen K-9s


1998-U
The F.A.S.T. Co. donates sets of memorial cards to all partners
I need your help to inform me of such losses.


Dept. addresses available for those who want to

send condolences

to officers. See below
---
In Loving Memory of
K-9 URIAH
1990 - May 5, 1998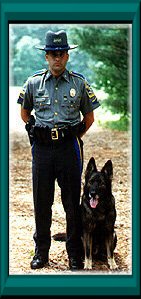 Handler: Tpr. Todd Lynch
Connecticut State Police

1995 - K-9 Uriah won the highest honor given to a Connecticut K-9 team,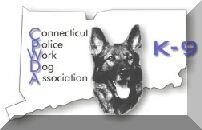 the Daniel Wasson Memorial K-9 Award.
This award was established by the Connecticut Police Work Dog Association.
Uriah won the award for sustaining multiple stab wounds during the tracking and apprehension
of an armed felony suspect. Uriah recovered from his injuries and returned to duty.
Uriah retired in September of 1997
He died of liver failure May 5th 1998.


Photo of Trooper Lynch & K-9 Uriah was taken by James A. Cortina, C.P.W.D.A. Director