.

911 Troops & K-9s Overseas
Anniversary of 9/11/01


by the F.A.S.T. Co. (C)
K-9 handler, TSgt. Richard A. Brunet 380 ESFS somewhere overseas
is sharing his photos of their ceremony.



Scan down for new photos from another K-9 handler..... 4/17/03


I received email Sept. 13, 2002 & photos from Rick, as a thank you for helping him
gather data together regarding K-9 Sirius with the use of my website.
September 11, 2002
Hello, Our ceremony had people who worked at Ground Zero. One was a NY Police Officer,
another was Chief Retzlaff, a ANG (Air National Guard), who was on his way home. He went to see what happened by hitch-hiking to the sight and then volunteered his help. Both told their stories. The Chaplain said prayers and our Wing Commander, spoke about the bravery of the people, about the bravery of the families. He also spoke to us about our bravery and how we overcome the hardships and fight for our freedom. They were very touching speeches, everyone was torn up. They also had a "board" and display of
a fire helmet (seen below). The board was designed so we could sign and put on display for everyone to see.
Sirius' name was mentioned with all the peoples names who perished in Sept. 11, 2001.
Here are some photos for you to see.
TSgt. Richard A. Brunet, 380ESFS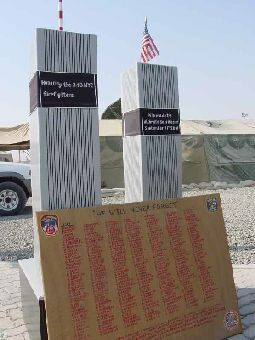 ...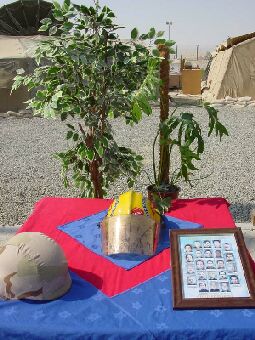 ..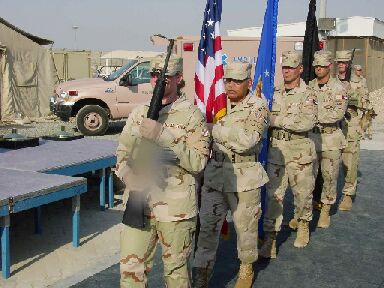 ...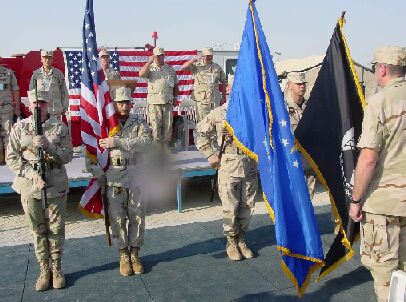 ..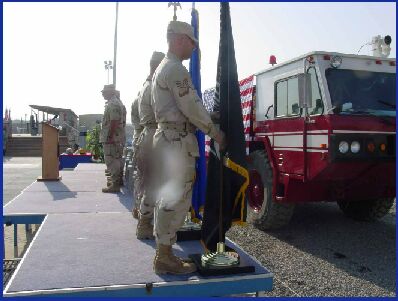 ...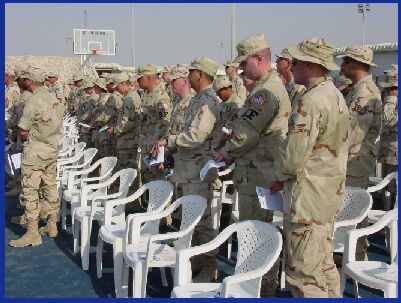 Chief Retzlaff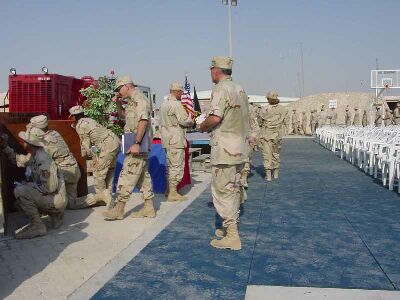 ...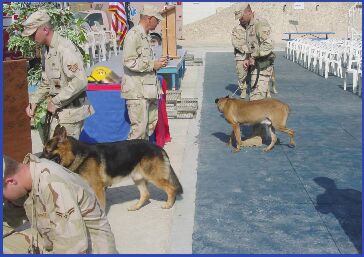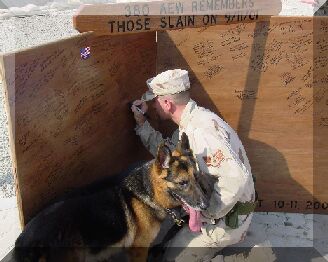 ...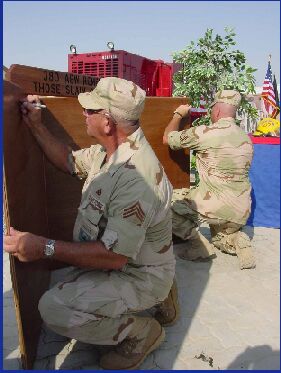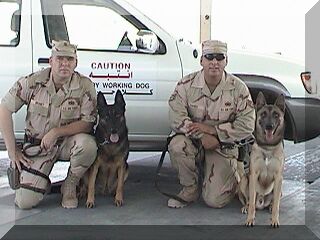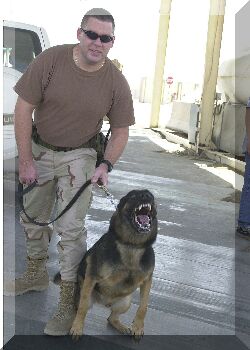 TSgt RICK Brunet (Kennel Master) from Danvers, MA on the left with his dog, Kay, who is 5 years old.
& SSgt. Nanes, from San Antonio, TX & dog, Rico, who is 2 years old.


These photos arrived from K9 handler-now freedom fighter,
TSgt. Doug Rollison, KS, 4/17/03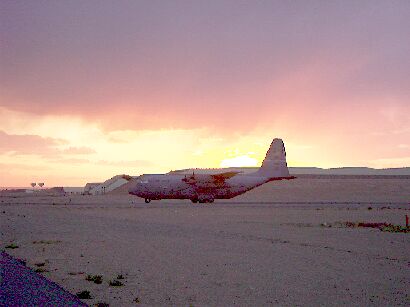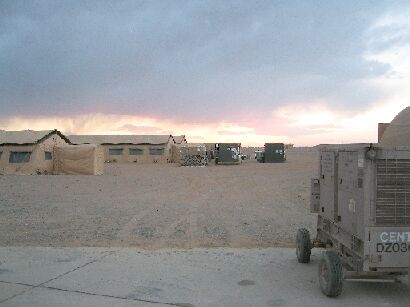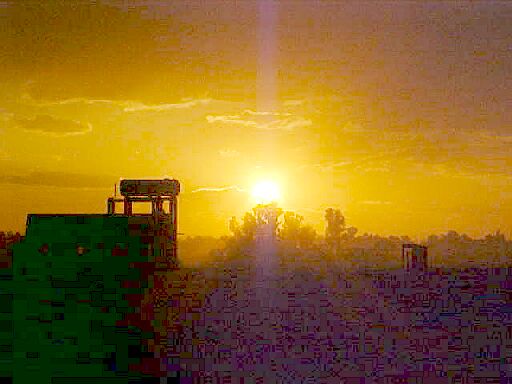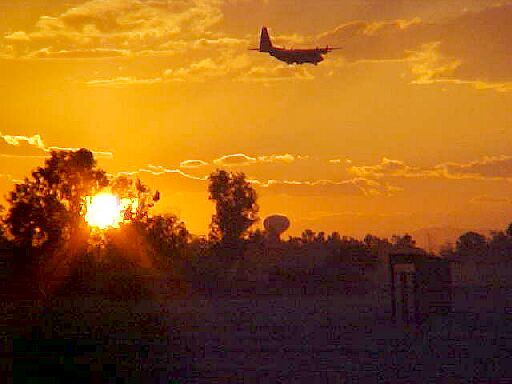 It is hard to believe it, but there are actually trees over here.
I guess since we are so high up altitude wise, trees can live here.
I don't know how since we haven't got a drop of rain since I've been here.
By the way, our unit has C-130's, in case you wonder why all the planes look
alike. Talk to ya later, Doug



There are no words that can describe the above better than pictures.
God Bless them all.....we are all so PROUD of you.
click here to see my "awards."


lulu (so proud)


return to K-9 Data of the F.A.S.T. Co.
.
...
...
...
..